This article is reviewed regularly by Wego's editorial team to ensure that the content is up to date & accurate. 
Reviewed August 2023
The United Kingdom has now eased almost all Covid-19 restrictions for travellers, including the need to complete a UK passenger locator form, and Covid-19 PCR test and quarantine requirements, irrespective of the vaccination status of the travellers. Therefore, travellers from Saudi Arabia can now travel to the UK without any stringent entry restrictions.
Read on to discover the UK tourist visa requirements for Saudi citizens, how to apply for one, the documents and other requirements, along with the visa cost.
UK tourist visa from Saudi latest news
Recently, the UK Government has made a significant announcement regarding changes to the visit visa criteria for individuals from GCC countries.
The Government will eliminate visit visa requirements for nationals from the UAE, Saudi Arabia, Qatar, Kuwait, Oman, Bahrain, and Jordan. Instead, they will be granted an Electronic Travel Authorisation (ETA) at a cost of £10 ($12), which will be valid for two years. This means that Gulf travelers and Jordanians will now have entry requirements equivalent to those of citizens from the US and Australia.
The implementation of this program will commence in October 2023 for Qatari nationals, followed by the remaining Gulf Cooperation Council states and Jordan in February 2024. Furthermore, there are plans to expand this initiative globally throughout 2024.
Do Saudi residents need a tourist visa to the UK?
According to the announcement made by Britain's Home Office, by 2023, Gulf Corporation Council nations, including Saudi Arabia, will be able to travel to the United Kingdom visa-free, making them the first batch of countries to benefit from the new Electronic Travel Authorization (ETA) visa scheme. The ETA scheme is mainly being introduced with the intention of improving UK border control measures and optimising its entry and exit processes as part of a wider "permission to travel" policy.
With this scheme, Saudi citizens just have to complete an online waiver each time they pay a visit to the UK. They are not required to obtain a visa prior to their departure. They can stay up to 6 months with this visa waiver for tourism, business, study or medical treatment.
Saudi citizens can still apply for a standard visitor visa as an alternative to obtaining a visa waiver.
You can refer to our article on UK Tourist Visa: How to Apply for Standard Visitor Visa to the UK? for more information.
Short-term standard visitor visa
Residents from Saudi Arabia can apply for the Standard Visitor Visa to visit the UK as a Standard Visitor for tourism, business, study (courses up to 6 months) and other permitted activities, including:
for tourism, for example on a holiday or vacation
to see your family or friends
to volunteer for up to 30 days with a registered charity
to pass through the UK to another country ('in transit')
for certain business activities.
to take part in a school exchange programme.
to do a recreational course of up to 30 days.
to study, do a placement or take an exam
as an academic, senior doctor or dentist
for medical reasons
You can usually stay in the UK for up to 6 months. However, you might be able to apply to stay for longer in certain circumstances, such as for medical treatment purposes.
Long-term standard visitor visa
Residents from Saudi Arabia can also apply for a long-term Standard Visitor Visa that lasts 2, 5 or 10 years if they need to visit the UK regularly over a longer period. You can stay for a maximum of 6 months on each visit. If you're under 18 years old when you apply, your long-term Standard Visitor visa will only be valid for up to 6 months after you turn 18. You cannot get a refund on the fee.
The UK tourist visa from Saudi Arabia requirements
The following are some of the requirements that have to be met while applying for a Standard Visitor Visa or the UK Tourist Visa in Saudi Arabia:
A passport or travel document to enter the UK that should be valid for the whole of your stay in the UK. Additionally, there must be a blank page in your passport for your Standard Visitor visa.
You must be able to show that:

you'll leave the UK at the end of your visit
you're able to support yourself and your dependents during your trip (or have funding from someone else to support you)
you're able to pay for your return or onward journey (or have funding from someone else to pay for the journey)
you'll not live in the UK for extended periods through frequent or successive visits, or make the UK your main home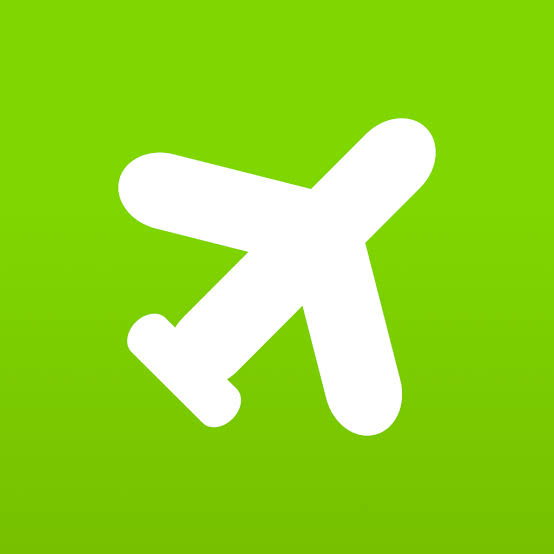 Book cheap flights to UK from Saudi Arabia now
Please note that you may need to meet extra eligibility requirements if you're visiting the UK:
to study, do a placement or take an exam
as an academic, senior doctor or dentist
for medical reasons
When to apply for a UK tourist visa from Saudi Arabia?
Saudi residents who require a Standard Visitor visa or UK Tourist Visa must apply online before they travel to the UK and attend an appointment at a visa application centre. The earliest you can apply is 3 months before you travel.
The UK tourist visa application process
There are a few steps to follow when applying for the UK Standard Visitor Visa or the UK Tourist Visa in Saudi Arabia:
Complete the online application form
If you need a visa, you must apply online before you travel to the UK. Usually, the UK visa online application form contains questions on personal information as:
your name & surname.
nationality.
country of residence.
marital status.
personal number.
passport number.
reason for wishing to enter the UK.
other information about your application.
Collect the required documents
As a part of your UK visa application, you should submit some mandatory required documents to support your case.
You must provide a passport or travel document. Your passport should be valid for the whole of your stay in the UK and must contain a blank page for your visa. You'll be told what other documents and information to provide when you apply online.
You'll need to provide the following information in your online application:
the dates you're planning to travel to the UK
where you'll be staying during your visit
how much you think your trip will cost
your current home address and how long you've lived there
your parents' names and dates of birth (if known)
how much you earn in a year (if you have an income)
details of any criminal, civil or immigration offences you may have committed
Depending on your circumstances, you might also need to provide:
details of your travel history for the past 10 years
your employer's address and telephone number
your partner's name, date of birth and passport number
the name and address of anyone paying for your trip
the name, address and passport number of any family members you have in the UK
a certificate proving that you've had tuberculosis (TB) test if you're visiting for more than 6 months
You need to provide additional documents if you're visiting the UK:
to study
as an academic
for medical reasons
Please note that you must provide certified translations of any documents that are not in English or Welsh.
Pay your fees
To complete your application you'll need to pay for your visa, and for the healthcare surcharge, if applicable, after applying. Once you've paid your fees, you'll be given a reference number that starts with GWF. Please make sure to take note of this, as it will be helpful regarding any changes to your visa application or appointment.
Schedule a UK visa appointment
After completing and paying for the visa application online, you'll be directed to the VFS Global website to book an appointment at a Visa Application Centre. The Visa Application Centre will capture your biometric data (fingerprints and photographs).
Furthermore, you will also have the opportunity to select additional, optional services from VFS Global, to make your application process faster and easier.
Upload your supporting documents
You can submit all the documents required to support your application online. However, in case of not have a scanner at home or in case of any help is required, you can scan the documents at the Visa Application Centre with their Document Scanning Assistance option. In most cases, a fee applies for this service.
You can read the Visa Application Centre's guidelines for supporting documents here.
Visit the visa application centre
Visit your UK VFS Visa application centre in Saudi Arabia and take all required documents with you on the day of your appointment:
Aim to arrive at least 15 minutes before your appointment time.
You must attend the appointment for your visa application. You cannot send someone in your place.
Please bring your valid passport or travel document with at least one page that is blank on both sides.
At the Visa Application Centre, you will need to submit your fingerprints and photograph. This is known as biometric information. A digital finger scanner collects images of all 10 digits, and you will have a digital photo taken. The digital fingerprint scanner uses no inks, liquids or chemicals and will not mark your skin.
Your digital photograph must be taken with a full face and without sunglasses or tinted spectacles, or head covering unless it is worn for religious or medical reasons.
Your face should be clearly visible with no hair across the eyes.
Ensure your fingertips are free from any forms of decoration, cuts, abrasions or other markings as these may affect your ability to provide acceptable finger scans.
If you are applying for a visa on behalf of a child under 5 years old, they must also attend an appointment and have their digital photograph taken, but they don't have to provide their fingerprint information.
Children under 16 years old need to be accompanied by an adult (18+) and this cannot be a member of VFS Global staff.
Without biometric information, your visa application will not be processed.
You can upload your documents yourself after booking your appointment, or bring your supporting documents and use our Document Scanning Assistance service at the Visa Application Centre (fee applies).
If you have purchased, or plan to use our Document Scanning Assistance service, bring the originals or good-quality copies of your supporting documents to the Visa Application Centre.
The UK tourist visa from Saudi Arabia tracking
You'll get an email or a letter containing the decision on your application. This will explain what you need to do next.
Alternatively, you can refer to our article on the UK Visa Check 2023: How to Check your UK Visa Progress and Status? to get more information regarding the UK Tourist Visa tracking process.
[Total:

105

Average:

4.5

]