This article has been reviewed by Wego's editorial team to ensure that the content is up to date & accurate.
Updated 19 November 2021
*Image is for illustration purposes only
The progress of the UAE's COVID vaccination program has been exemplary. The country has fully vaccinated a huge percentage of its population using doses of Sinopharm, Oxford/AstraZeneca, Pfizer, Moderna and Sputnik vaccines. As a logical next step, those vaccinated are now eager to lay their hands on their vaccination certificates.
What are these vaccination certificates? Where should you get them and why? Keep reading to find out.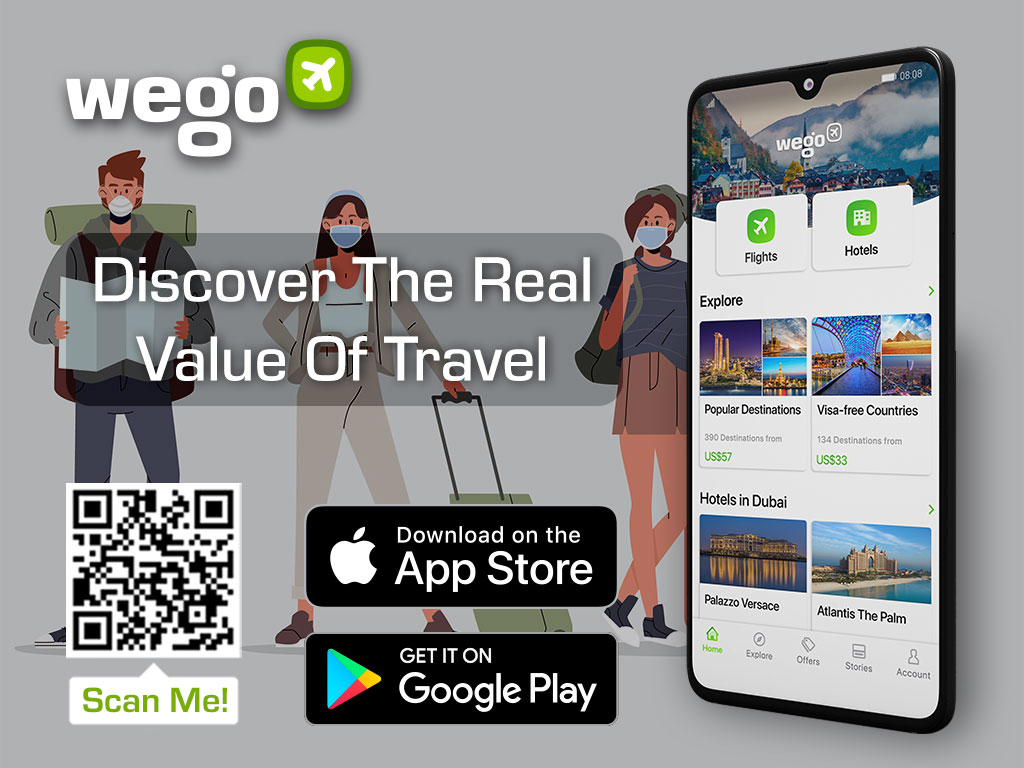 What is the COVID vaccination certificate?
COVID vaccination certificate/card is proof that you have taken one or both doses of any vaccine approved in the country.
The certificate displays complete details of your vaccination status – if you have received a COVID-19 vaccine dose, or are fully vaccinated, that is, received both doses of a COVID-19 vaccine and completed 28 days after the second dose.
It also shows which vaccine was taken, on what dates, and which vaccination centre.
How to get the vaccination certificate in the UAE?
Emiratis can now download their vaccination card on the Al Hosn app, which will act as UAE's national COVID vaccine registry.
You can also download and share your official vaccination reports in PDF format on the app via email or message. The information is presented in both English and Arabic on official letterheads.
You can download the Al Hosn app on Google Play or Apple Store.
People who have been administered vaccine shots at the Dubai Health Authority health centres download the DHA application and then log in to your account through the MRN number. Then you can follow the same process and click on the Covid-19 vaccination card and download the certificate.
Benefits for UAE residents
With many social and public places opening up across the UAE with regulations and restrictions on unvaccinated citizens, vaccination certificates are bound to become irreplaceable for travel or entry.
Venues open only for vaccinated citizens
Dubai
Authorities in Dubai are opening up events and venues to residents and visitors who are vaccinated against COVID-19. With new COVID safety announcements, the Emirate is ensuring that event organisers, staff and spectators remain safe from the pandemic.
Live entertainment and activities: They can be held in restaurants, cafes and shopping malls if performers and entertainers have received the jab.
Concerts and events: Concerts and events like gala dinners and award ceremonies can be held if attendees and participants have been vaccinated.
Weddings: With attendance capped at 100 for wedding venues/hotels, all attendees and staff should have received the vaccine.
Bars: All customers and staff should have received the vaccine.
Sports events: Fans and spectators will be able to attend sports events provided all attendees, participants and staff have received the COVID-19 vaccine.
Abu Dhabi
The emirate announced on 28 June that, effective from 20 August 2021, entry to certain public places will be reserved for only vaccinated individuals. Unvaccinated individuals will be allowed to enter only if they have vaccination exemption received through the approved process and registered on the AlHosn app, or if they're aged 15 and under.
The first phase covers shopping centres, restaurants, cafes, and all other retail outlets (whether or not in a shopping centre, except pharmacies and supermarkets), gyms, recreational facilities and sporting activities, health clubs, resorts, museums, cultural centres and theme parks, as well as universities, institutes, public and private schools and children's nurseries.
Moreover, if you've come into contact with a COVID-19 patient, vaccinated Emiratis need to home quarantine only for 5 days, whereas unvaccinated citizens have to quarantine for 10 days.
Those who have received their COVID-19 vaccines outside the country can still ensure that it is reflected in the UAE's official vaccine registry – the Alhosn app. To register a COVID-19 vaccination received outside the UAE, first ensure that the COVID-19 vaccine approved by the UAE and the WHO. The jab must have also have been taken after October 1, 2020, with all vaccine details in the certificate. You may then visit an authorised medical centre in Abu Dhabi (SEHA clinic or Mubadala Healthcare facility). The medical centre will submit an authorisation report to the health authorities, and your vaccine will then be registered on the Alhosn app.
School only for vaccinated students
Starting August 20, students aged 16 and above must be fully vaccinated against COVID-19 to be allowed entry to schools in Abu Dhabi.
The policies mean all pupils aged 16 and above, as well as staff and all visitors, must be fully vaccinated with a UAE approved vaccine to access the school premises, whether within or outside school hours. The vaccinations must be verified on the Alhosn app prior to returning to school at the start of the academic year, as announced by the Abu Dhabi Department of Education and Knowledge (ADEK).
The decision doesn't apply to those who are unvaccinated because of an exemption, nor to children aged 15 and below, the media office added.
Students and school staff with vaccination exemptions can enter school premises provided the exemption is verified on the Alhosn app or through an official letter from a Department of Health-Abu Dhabi authorised vaccination providers such as SEHA or Mubadala Health.
Students who will turn 16 after schools reopen and who wish to continue face-to-face learning in school, must receive the first dose of a UAE-approved vaccine within four weeks of their birthday, with a confirmation of it displayed on their Alhosn app.
Travel necessity
As clarified by the National Emergency Crisis and Disaster Management Authority (NCEMA), unvaccinated individuals may have to face strict restrictions on their movement. So in the coming years, vaccination certificates will be irreplaceable if you want to travel internationally hassle-free, without having to undergo testing and quarantine.
Many airlines, cruise ships, resorts, and tourist destinations have already started asking guests to show proof of their vaccination, and at such places, your vaccination certificate will be the ultimate document that gets you in.
Freedom of movement
Abu Dhabi's government has begun a campaign to encourage people to get vaccinated against Covid-19 by providing exemptions for vaccinated citizens. If you received the vaccine as part of the national vaccination program, in the Al Hosn app the letter 'E' will show after you take a PCR test 28 days after your second dose of the vaccine.
All vaccine recipients must continue to undertake COVID-19 PCR tests every seven days. As long as they do so and remain negative for COVID-19, the letter 'E' or a golden star will continue to show up on the Al Hosn app, and they will be eligible for the special exemptions, such as free movement within UAE without further tests. You are authorized to use all emergency vehicle lanes for a smooth journey when entering Abu Dhabi.
The Al Hosn app has received a new major feature in the form of a colour-coded system designed to reflect vaccination-related status and validity. This is in line with the government's recent announcement of allowing only vaccinated individuals to attend live events.
The emirate of Abu Dhabi has also recently announced its approval of implementing the green pass on the Al Hosn app as a requisite for entry into a number of public venues. The green pass will be used for access to shopping malls, hotels, public parks and beaches, as well as entertainment centres like cinemas, museums, restaurants and cafes.
Hassle-free travel
Several countries across the globe have opened their borders for fully vaccinated travellers, even allowing them to bypass quarantine requirements.
UAE and Serbia have signed an agreement to establish a quarantine-free travel corridor for fully vaccinated people. The move will ease the travel of those holding vaccination certificates issued by health authorities in the two countries as of May 15, without the need to apply health quarantine requirements upon arrival. Citizens and expatriate residents who want to benefit from the quarantine exemption will need to show evidence confirming they have received the last shot of the Covid-19 vaccine.
A similar safe travel corridor between the UAE and Greece was opened for fully vaccinated passengers to ease movement between the two countries. Under the agreement, passengers holding vaccination certificates issued by health authorities can May 18 travel between the UAE and Greece without having to quarantine on arrival.
Similarly, Seychelles and Bahrain have also established travel corridors with UAE, for quarantine-free travel, exclusively for vaccinated travellers.
From 28 June, fully vaccinated travellers from the UAE will be able to enter Switzerland without any quarantine and pre-testing measures. They must have received vaccines authorized by the European Medicines Agency (EMA) or one of the vaccines included in the WHO's Emergency Use Listing. These include the Pfizer BioNTech, Sinopharm and Oxford/AstraZeneca vaccines.
Kuwait and the UAE are in talks of establishing a bilateral vaccine bubble that will allow a "safe" travel passage between the two countries for people who have received the COVID-19 vaccine, for ease of movement between the two countries. As of yet, no details regarding dates or timelines have emerged.
Fully vaccinated citizens and residents in the UAE with a valid Schengen visa (if needed) can travel to Austria starting from July without the need to quarantine. Other European countries opening up their borders to vaccinated UAE travellers include Iceland, Andorra, France, Italy and so on. Find out the full list of European countries open for Emirati travellers holding a vaccine certificate here.
Effective on October 4, 2021, fully vaccinated travellers from the UAE can now travel to the UK without the need of undergoing a pre-departure Covid-19 test, nor a Day 8 test, nor quarantine at home or in the place they would stay for 10 days after arriving in England.
From October 4, those who have received Pfizer, AstraZeneca, Moderna, or Janssen vaccines, and have the Covid-19 vaccination and PCR test record in the Al Hosn app will now be recognised and accepted for entry in the UK.
On October 24 2021, it was announced that an agreement between Israel and UAE called the 'Green Corridor' will now recognize the two countries' Covid vaccination certificates. Therefore, the 'Green Corridor' will allow Israeli and UAE citizens free movement between the two countries, provided they possess Emirati or Israeli issued immunization certificates, given to those who were fully inoculated or otherwise recovered from COVID.
Expo 2020
The mega-event and the year's main highlight, Expo 2020 Dubai has kick-started from October 1 2021. Since the event is being attended by millions of people from all over the world, Expo 2020 Dubai will require visitors to provide a vaccination certificate or a negative PCR test result issued within 72 hours to enter the event. Thus, people with proof of Covid-19 vaccination or a vaccine certificate can enter the Expo 2020 Dubai venue, hassle-free.
Entry for vaccinated returnees from banned countries
All non-Emirati stranded residents holding Dubai residence visas from certain banned clusters are now permitted to return to Dubai providing they are able to obtain both the GDRFA approval as well as the ICA approval as per the latest regulations. As for those holding other residency visas, they must simply obtain the ICA approval.
All residents from India, Nepal, Nigeria, Pakistan, Sri Lanka and Uganda must have already been fully vaccinated in the UAE, and at least 14 days must have already passed since the last required dose of the vaccine was administered.
They can register their vaccine cards in the AlHosn app on arrival to avail all the benefits offered to vaccinated people in the UAE.
From September 12, those vaccinated fully with WHO-approved COVID-19 jabs and holding valid residence visas, from previously banned 15 countries, will now be allowed to return to UAE. The decision covers passengers coming from India, Pakistan, Bangladesh, Nepal, Sri Lanka, Vietnam, Namibia, Zambia, Democratic Republic of Congo, Uganda, Sierra Leone, Liberia, South Africa, Nigeria and Afghanistan.
Registering tourist vaccine details in UAE:
Tourists entering the UAE will be required to be fully vaccinated with a WHO-approved jab. Those who have got their vaccine administered from abroad can get their immunization record registered by sharing their details via the Federal Authority for Identity and Citizenship (ICA) platform or the AlHosn app. Follow the steps mentioned below to register your vaccination certificate:
Before departure, visitors need to register in the 'Register Arrivals' section of the ICA mobile application.
Complete the 'register arrivals' form and upload a vaccination certificate issued abroad. Visitors will then receive an SMS, including a link to download the AlHosn app.
On arriving in the UAE, visitors will receive a Unified Identification Number (UID) either at the airport or via the ICA app or website.
Visitors will need to download and register on the AlHosn app, using the UID and phone number used for ICA registration or when taking a PCR test in the UAE.
Visitors will then receive a one-time password (OTP) to complete the AlHosn app registration process.
Al Hosn app allows users to check status, vaccination information, test results and travel test requirements and use a live QR code.