This article has been reviewed by Wego's editorial team to ensure that the content is up to date & accurate.
Updated 15 June 2021
*Image is for illustration purpose only
The progress of the UAE's COVID vaccination program has been exemplary. The country has fully vaccinated a huge percentage of its population using doses of Sinopharm, Oxford/AstraZeneca, Pfizer, and Sputnik vaccines. As a logical next step, those vaccinated are now eager to lay their hands on their vaccination certificates.
What are these vaccination certificates? Where should you get them and why? Keep reading to find out.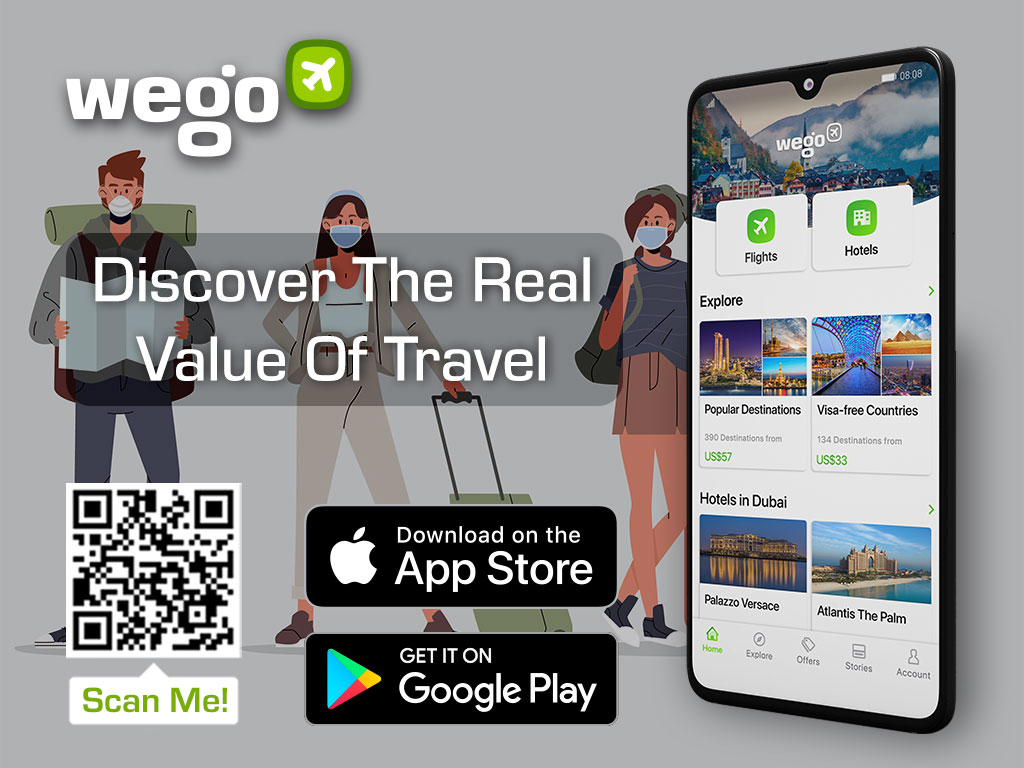 What is the COVID vaccination certificate?
COVID vaccination certificate/card is proof that you have taken one or both doses of any vaccine approved in the country.
The certificate displays complete details of your vaccination status – if you have received a COVID-19 vaccine dose, or are fully vaccinated, that is, received both doses of a COVID-19 vaccine and completed 28 days after the second dose.
It also shows which vaccine was taken, on what dates, and which vaccination centre.
How to get the vaccination certificate in the UAE?
Emiratis can now download their vaccination card on the Al Hosn app, which will act as UAE's national COVID vaccine registry.
You can also download and share your official vaccination reports in PDF format on the app via email or message. The information is presented in both English and Arabic on official letterheads.
You can download the Al Hosn app on Google Play or Apple Store.
Benefits for UAE residents
With many social and public places opening up across the UAE with regulations and restrictions on unvaccinated citizens, vaccination certificates are bound to become irreplaceable for travel or entry.
Venues open only for vaccinated citizens:
Authorities in Dubai are opening up events and venues to residents and visitors who are vaccinated against COVID-19. With new COVID safety announcements made on Monday, May 17, the Emirate is ensuring that event organisers, staff and spectators remain safe from the pandemic.
Live entertainment and activities: They can be held in restaurants, cafes and shopping malls for a trial period of one month (extendable) if performers and entertainers have received the jab.
Concerts and events: Concerts and events like gala dinners and award ceremonies can be held if attendees and participants have been vaccinated.
Weddings: With attendance capped at 100 for wedding venues/hotels, all attendees and staff should have received the vaccine.
Bars: All customers and staff should have received the vaccine.
Sports events: Fans and spectators will be able to attend sports events provided all attendees, participants and staff have received the COVID-19 vaccine.
Travel necessity
As clarified by the National Emergency Crisis and Disaster Management Authority (NCEMA), unvaccinated individuals may have to face strict restrictions on their movement. So in the coming years, vaccination certificates will be irreplaceable if you want to travel internationally hassle-free, without having to undergo testing and quarantine.
Many airlines, cruise ships, resorts, and tourist destinations have already started asking guests to show proof of their vaccination, and at such places, your vaccination certificate will be the ultimate document that gets you in.
Freedom of movement
Abu Dhabi's government has begun a campaign to encourage people to get vaccinated against Covid-19 by providing exemptions for vaccinated citizens. If you received the vaccine as part of the national vaccination programme, in the Al Hosn app the letter 'E' will show after you take a PCR test 28 days after your second dose of the vaccine.
All vaccine recipients must continue to undertake COVID-19 PCR tests every seven days. As long as they do so and remain negative for COVID-19, the letter 'E' or a golden star will continue to show up on the Al Hosn app, and they will be eligible for the special exemptions, such as free movement within UAE without further tests. You are authorised to use all emergency vehicle lanes for a smooth journey when entering Abu Dhabi.
Hassle-free travel
UAE and Serbia has signed an agreement to establish a quarantine-free travel corridor for fully vaccinated people. The move will ease the travel of those holding vaccination certificates issued by health authorities in the two countries as of May 15, without the need to apply health quarantine requirements upon arrival. Citizens and expatriate residents who want to benefit from the quarantine exemption will need to show evidence confirming they have received the last shot of the Covid-19 vaccine.
A similar safe travel corridor between the UAE and Greece was opened for fully vaccinated passengers to ease movement between the two countries. Under the agreement, passengers holding vaccination certificates issued by health authorities can from May 18 travel between the UAE and Greece without having to quarantine on arrival.
Similarly, Seychelles and Bahrain have also established travel corridors with UAE, for quarantine free travel, exclusively for vaccinated travellers.
From 28 June, fully vaccinated travellers from the UAE will be able to enter Switzerland without any quarantine and pre-testing measures. They must have received vaccines authorized by the European Medicines Agency (EMA) or one of the vaccines included in the WHO's Emergency Use Listing. These include the Pfizer BioNTech, Sinopharm and Oxford/AstraZeneca vaccines.