This article has been reviewed by Wego's editorial team to ensure that the content is up to date & accurate.
Updated 22 April 2021
The vaccine drive in the United States has been well underway since December of last year. With about 16 percent of its population vaccinated, the question of vaccine passport and how it may be used to facilitate freedom of movement and the return to normalcy inevitably surfaces.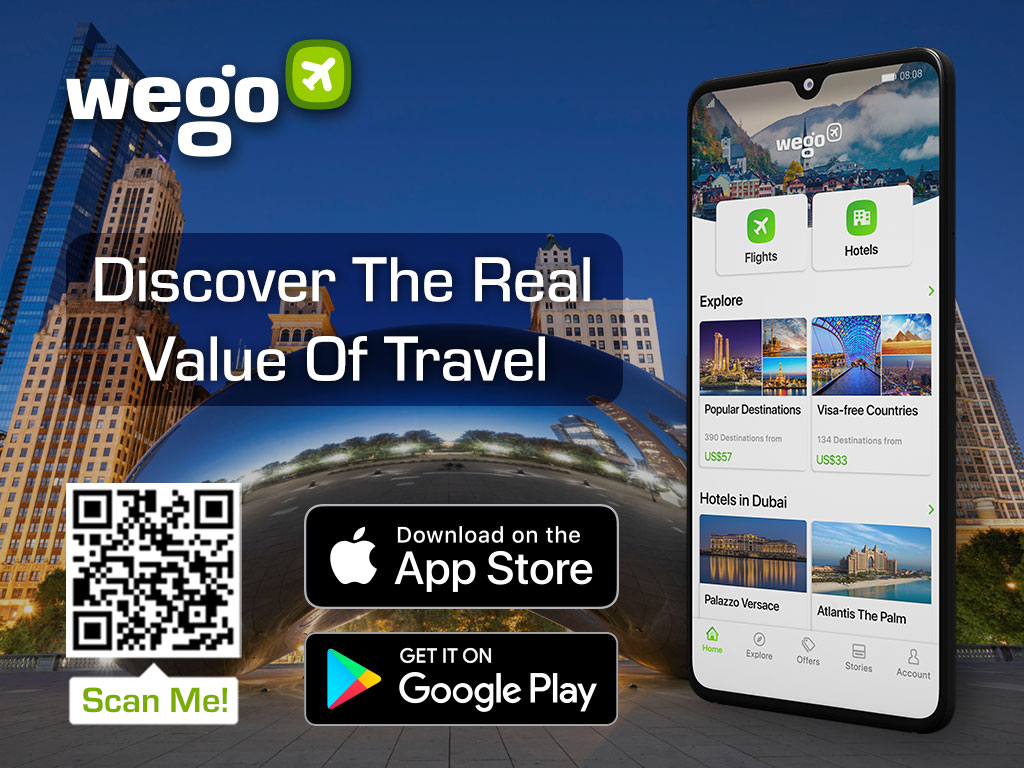 Here is everything you need to know about the COVID passport in the United States; the latest development, potential risks and benefits, as well as its possible nationwide implementation.
Vaccine passport and COVID passport explained 
Not to be mistaken with 'immunity passport,' the so-called COVID passport is a means of verifying an individual's COVID credentials which include their vaccination status, latest test result, and COVID recovery status for those who had contracted the virus. Vaccine passport, meanwhile, may be limited to showing only COVID vaccination status.
The digital certificate in the US may likely be in the form of an app allowing Americans to store their verifiable COVID credentials on their mobile devices. This conjecture is also supported by the fact that the state of New York has recently launched its very own Excelsior Pass aimed at facilitating inoculated New Yorkers in gaining entry into various public spaces and social gatherings. More on this below. 
In short, by proving their vaccination status, users may then engage in activities such as going to sporting venues, attending social events, returning to schools or offices, and even travelling abroad. 
Digital vaccine passport in the US
The Biden administration has made it clear that there will be no state-sanctioned pass that would allow Americans to bypass individual state's restrictions on large social gatherings or events. The role of the federal government is to work closely with the CDC and provide guidance in order to encourage an open marketplace with a variety of private sector companies and nonprofit coalitions developing solutions. Since the US federalist system empowers individual states, each state has its own say on whether or not to adopt or abandon the vaccine passport model.
The following are states that have or are planning to implement their own respective vaccine passport model. This section will continually be updated as new details emerge.
New York    
For domestic use purposes, New Yorkers can now take advantage of the recently launched Excelsior Pass as a means of verifying their inoculation status and latest test result.
Developed alongside IBM, the Excelsior Pass works through a smartphone app capable of producing a QR code affirming their eligibility. Said QR code can that can be used to enter certain locations and establishments. It's also worth noting that New Yorkers without smartphones may print the QR code and present it to the relevant authorities.
Hawaii
The Governor of Hawaii, Mr. David Ige, has announced the approval of the vaccine passport which would allow fully vaccinated travelers to bypass the Aloha state's quarantine measures starting from 11 May. The vaccine passport will initially exempt inter-island travellers and those who were vaccinated in Hawaii. Local travelers will be able to upload a copy of their vaccination cards to the Safe Travels website starting 7 May. The state is able to validate those records for Hawaii vaccinated travelers through its database of vaccines administered.
As of when the vaccine passport will be available for nation-wide travellers, the Hawaiian authorities have stated 'summer' as the projected timeline of when trans-Pacific/continental United States and Alaska travelers would finally be included.
Illinois
Illinois Governor. Mr. JB Pritzker has stated that he supports vaccine passports. He, however, was quick to add that vaccine passports should not be a requirement to gain entry to an event or facility.
Governor Pritzker emphasizes the importance of individuals' rights and choices and goes on to say that he likes the idea of everybody having a way to store and show that they've been vaccinated.
California
The health authorities of California have issued repeated statements suggesting that there are no plans to institute COVID-19 vaccine passports (digital or otherwise) to allow vaccinated residents or those who've tested negative into a variety of venues including concerts, baseball games and other sports arenas. 
However, the state of California has recently announced the rules for indoor live events that provide incentives for businesses and establishments to ask for proof of vaccination or test. As per the state order, California would require conventions of more than 5,000 people to be verified for vaccination or negative COVID test.
Vaccine passport potential benefits
As far as international travel is concerned, vaccine passports are viewed as the key to the resumption of tourism since more and more countries are opening up their borders for vaccinated travellers.
A vaccine passport can arguably be used to serve as a "get-out-of-jail" card for vaccinated individuals and allow them to enjoy perks similar to those in pre-COVID days. To an extent, private businesses and establishments in the US have the legal right to require their customers to provide proof of COVID vaccination. According to a legal analyst, this can be likened to a 'no shirt, no shoes, no service' type of situation. 
The state of Hawaii may also follow New York's lead stating that the idea of a vaccine passport. Though far from being official, there have been indications that the Aloha state is considering implementing the idea of a vaccine passport. 
Vaccine passport potential risks
There are factually valid reasons why someone would want or need to opt-out of the COVID jab. For example, it is not recommended for pregnant women to take the jab unless they're facing certain risks. Those with particular health conditions, namely allergies and immune system issues, have also been deemed unsuitable for the vaccine.  
There's also the question of inequality and whether the implementation of vaccine passports may further exacerbate said inequalities. The fact that there exists a disparity between the ethnic groups in the US in terms of vaccine administration would no doubt make the implementation of vaccine passports somewhat problematic.
Furthermore, issues related to privacy have also been expressed with some referring to the idea as 'Orwellian' and 'unconstitutional.' Sensitive health data is indeed a valid concern and those who are against the government or businesses asking Americans for proof of vaccination argue that it will further promote vaccine hesitancy. 
When will the US implement the vaccine passport?
Aside from the state-level passport mentioned above, there is currently no plan for a single, centralized vaccine credential in the US.
Based on the latest information from the White House, there won't be a centralized, universal federal vaccinations database and no federal mandate requiring everyone to obtain a single vaccination credential. 
Further, the US government's role would only be limited to providing guidelines, guidance, and recommendations so that the private sector would be able to meet public interest goals. However, there has yet to be an official timeline as to when such guidelines would be available.