Germany – an eclectic potpourri of historic towns, sweeping landscapes, medieval castles, some great beer, vibrant music, and crazy techno parties. But behold, traveler, that's not all! Springing in the middle of its picturesque medieval towns are shopping arcades, high street fashion chains, elegant boutiques, and vintage outlets for the savvy shoppers. With 'all things German' and international finds, Germany takes pride in being a fashionista's travel dreamland, making it too hard to say no to shopping in Germany!
But, not too fond of running after labels? Don't worry, every nook and cranny of Germany will still make its way to your heart. From flea markets in a megapolis like Berlin to traditional handicrafts in quaint towns, you will have plenty to explore and shop for, off the beaten track. And, with a mix of trendy cafes, mouth-watering chocolate stores, and delectable multi-cuisine restaurants along the way, routinely offering tankards of German beer, your shop-till-you-drop day would be one wholesome experience you need to treat yourself to when you are in Germany.
Shopping in Berlin
Berlin has its fair share of fame for its vibrant culture, fascinating architectural mix, and a happening nightlife. And when it comes to Europe's most reputed shopping and fashion destinations, you cannot miss out on shopping in Berlin (shopaholics, take a note, won't ya?)!
Where to find the best buys in Berlin?
Take Kurfürstendamm, Berlin's most bustling and astounding shopping street for instance. Known for its luxury boutiques, here you will have your eyes riveted on the latest trends in beauty and fashion. Fill your shopping bags with designer buys, accessories, and other items from the pop-up stores on the side streets to your heart's content. Heightening the pulsating buzz of this commercial avenue is the multi-stored department store, KaDeWe, the largest in Berlin.
To get inspired by all kinds of art and discover edgy fashion pieces from young designers in charming boutiques, visit Hackescher Markt in the neighbourhood of Mitte, a square complete with a taste of old Berlin charm and yet the most vivacious of modern nightlife. For a more high-end street shopping indulgence, head downtown and browse through the department stores in Friedrichstraße.
McArthurGlen Designer Outlet in Berlin (Advertisement)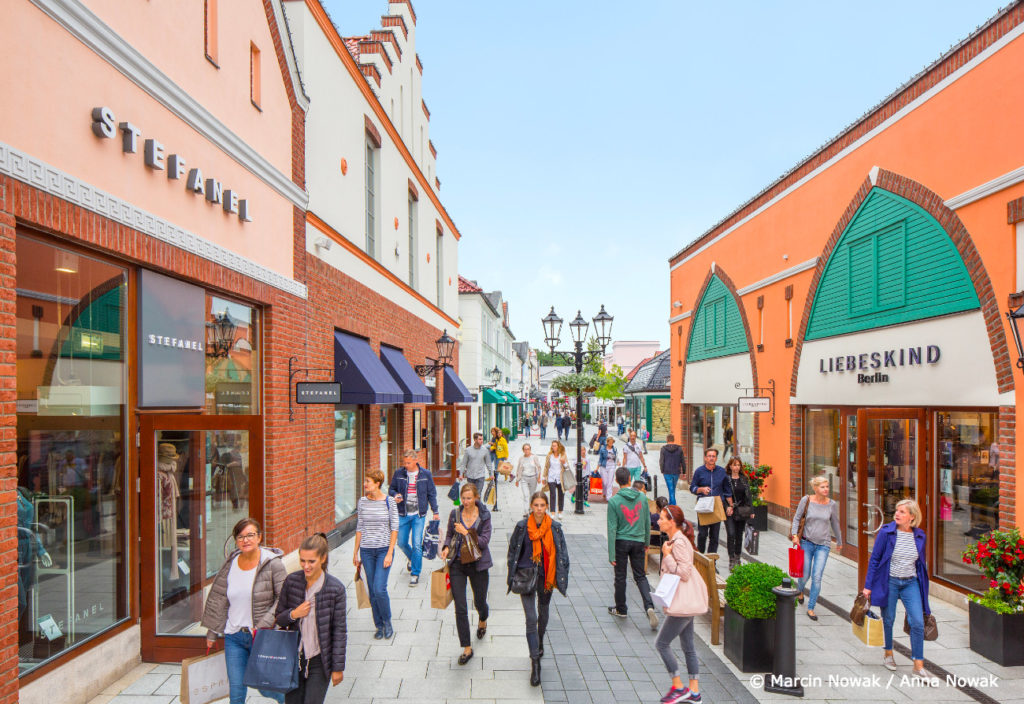 With gorgeously crafted stores and fun activities for visitors of all ages, McArthurGlen is a retail destination you shouldn't miss on your trip to Germany.
The leader in Europe's designer outlet shopping counts 25 stores spread across 10 countries under its banner, offering a unique and premium shopping experience to the au courant traveler.  And with some big names in the fashion world finding their stay at McArthurGlen, you know there's a lot going on that you won't want to miss!
So, while you munch on a cheeky currywurst or two on your Berlin adventure, hop on a bus or a car and make your way to the McArthurGlen Designer Outlet for a unique and entertaining shopping experience.
What to shop for at McArthurGlen Designer Outlet in Berlin? (Advertisement)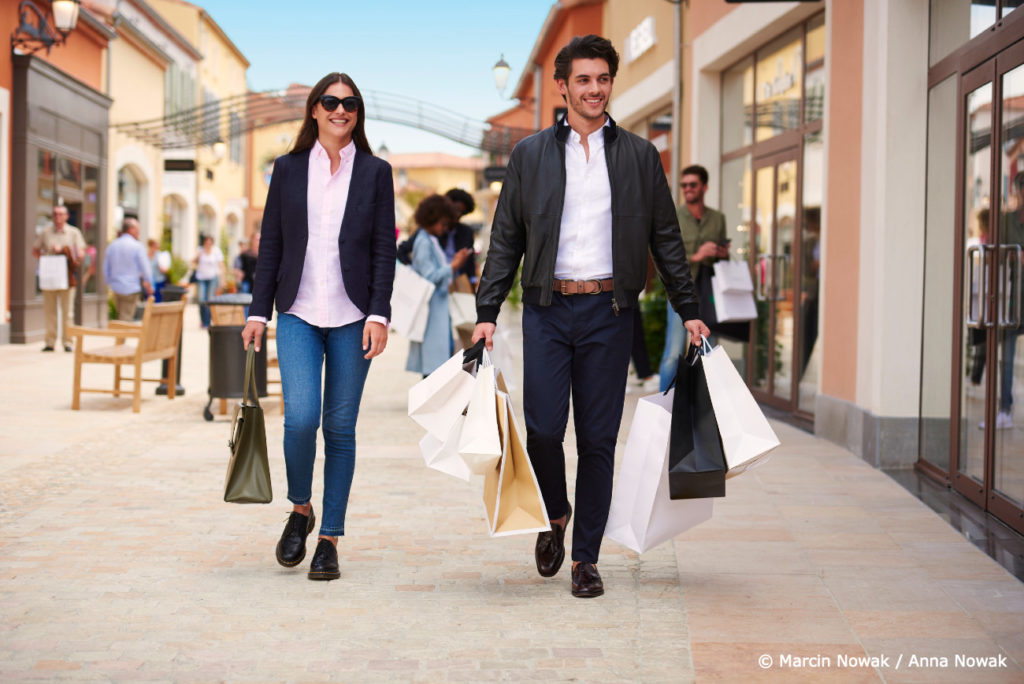 The McArthurGlen Designer Outlet has over 80 stores in the locale, boasting an assortment of luxury clothing, classic eyewear, trendy footwear, tech goodies, gorgeous jewelry and other accessories from over 100 designer brands.
Get the latest fall or spring collection right from the runways and discover new outfit styles from international designer labels, all the while saving from 30% up to 70% and more so if you visit during the summer and winter sales held annually. 
If you are traveling to Berlin with kids, they are sure to have quite a lot of fun shopping in the Kids Wear stores, buying games, and puzzles at the family and kids stores, hopping on the Kiddy Cabby, or playing around the outdoor playground or in the Panda Kids Club.
Add some culinary adventure to your shopping day, maybe with a hearty breakfast or just a relaxing dinner before you head back to your hotel in Berlin at the end of the shopping day.  
And for all the die-hard fans of chocolate, you can devour some of the finest chocolate essences and carry home a couple of boxes. Who says no to chocolate anyway, right?        
Opening Hours of McArthurGlen in Berlin
Monday to Saturday: 10:00 a.m. to 08:00 p.m.
Sundays are closed.
How to reach the outlet
Take a flight to Berlin, only around 30 minutes from the city center in Berlin, and you'll find yourself at this shopping heaven.
From the city, you can drive all the way here along Heerstraße (B5) towards Spandau and take the first exit "Designer Outlet Berlin". Up to 3000 free parking spots and premium parking options are available.
For public transport, you can hop onto the train RE4 towards Rathenow or bus 662 towards Bahnhof Elstal. On Fridays, Saturdays, and trading Sundays, you can also get on express bus A05 which will leave you right at the entrance of the outlet.
McArthurGlen also conducts group visits at great discounts for 10 or more people as well as a free shuttle service to and from Berlin on Fridays and Saturdays.
—
So much more than just its medieval charm and shiny tech, Germany has a lot to offer to the modern traveler who wants to indulge in some great shopping experience while touring the country. 
If the unending collection of major designer brands wasn't convincing enough already, maybe you should know that and it's all tax-free for international travelers! Now, hustle! Dive right in and appease your fashion appetite before someone else grabs your favorite designer bag, outfit, or shoe!
This article was brought to you by Wego and The German National Tourist Board. To take a deeper dive into the beautiful and rewarding travel destination of Germany, visit here. 
For more information on traveling to Germany during this time, please click here