This article is reviewed regularly (on a monthly basis) by Wego's editorial team to ensure that the content is up to date & accurate.
Updated 21 January 2021
After months of dormancy due to the raging pandemic, the travel industry is gearing up for a return to small normalcy with borders reopening, easing of quarantine requirements, and the creation of travel bubbles. Travelers around the world are now keen to find out if, when and where they can travel abroad.
One country that's been on many travel wishlist is South Korea. Can anyone travel to South Korea now?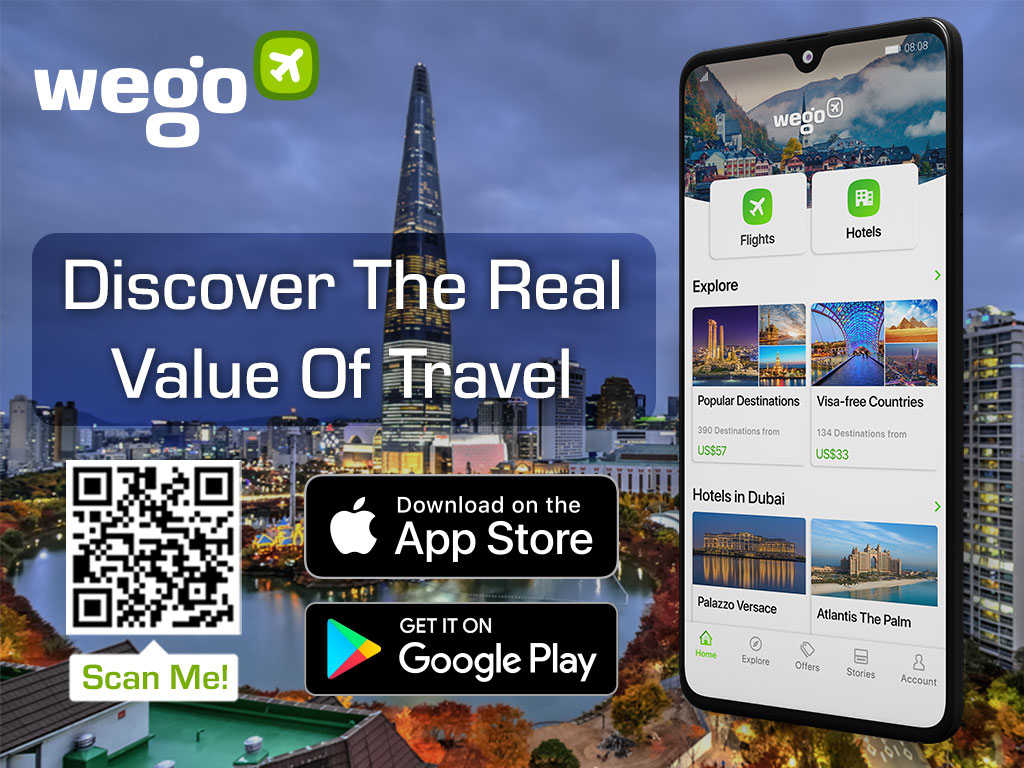 Latest News
[wp-rss-aggregator sources="49989″ template="default-2″ limit="3″ pagination="on"]
Who can travel to South Korea?
The South Korean government has introduced stringent border restrictions rendering entry into the country somewhat difficult. In total, 90 countries have had their visa-exempt arrangements suspended. Those with single or multiple entry visas for short-term stay issued on or before 5 April 2020 will no longer be able to enter the country as well.
Generally speaking, only South Korean nationals are currently guaranteed entry. Korean residents of foreign nationalities are now required to acquire a re-entry permit and a medical certificate issued no later than 72 hours prior to departure, proving that they are not carrying the coronavirus. Holders of A-1, A-2, A-3 and F-4 visa holders are exempted.
Peviously exempted foreign travellers are also required to first obtain a visa to enter the country (excluding APEC Business Travel Card-holders) before being considered to be admitted into South Korea. Exemption extends to Australian Diplomatic/Official Passport holders and ABTC card holders. They may still travel to Korea without a visa.
Furthermore, from Friday, 8 January 2021, all foreign travellers inbound to Korea must carry COVID-19 negative test result (PCR test) as a part of the entry requirement. The negative PCR test result must be issued within 72 hours ​prior to departure. Those who do not carry a valid test result will be denied of boarding the flight, as well as entry into Korea.
Upon arrival, all international travellers (including Koraean nationals) will be tested for COVID-19 without exception.
Transit restrictions
Any passenger transiting in Korea must have a confirmed connecting ticket and transit within 24 hours.
Nationals of Mongolia and Russia are not allowed to transit through Korea. Exception: (i) Nationals of Mongolia and Russia are allowed to transit through Korea if they depart from and arrive in a 3rd country. (ii) Exceptions are nationals of Russia are permitted to transit through Korea when traveling on Korea-Russia scheduled flight
Thai nationals returning to Thailand need to hold documents issued by the Thai Embassy to transit in Korea
Passengers traveling from China to third country are permitted to transit at Incheon International Airport (as of Aug 31)
Do I need to quarantine if I travel to South Korea?
All travelers departing for South Korea regardless of nationality and length of stay will be tested for the infection upon arrival and subsequently quarantined for the next 14 days, no matter the results of the test.
However, depending on visa and health status, travelers may be subjected to either institutional or home quarantine. If you are traveling to Korea for a short period of time, you will likely be prescribed an institutional quarantine at a government-designated facility and it will be at your own expense. Exemption applies to foreign nationals who are family members of Korean nationals or foreign nationals of long-term stay.
If you do not exhibit symptoms of the infection upon arrival, or you are South Korean nationals or long-term foreign visitors with an Alien Registration Card and Korean residence, you are eligible to serve 14 days of quarantine at home.
Quarantine exemptions
There are currently exemptions to the quarantine measure for those meeting specific criteria. Those who are eligible may apply for an exemption to the mandatory 14-day isolation upon arrival. The exemptions are as follows:
Those intending to enter South Korea on important business. This refers to individuals looking to attend business meetings at the invitation of Korean companies
Those intending to enter South Korea on important academic affairs. This refers to individuals looking to attend international conferences at the invitation of Korean organizations
Those intending to enter South Korea on humanitarian grounds. This refers to individuals looking to attend the funeral of a spouse, parent or sibling (including a parent or sibling of spouse), son or daughter (including son and daughter-in-law)
Are there flights to South Korea now?  
Commercial flights are indeed currently in operation both from and to South Korea. A search through Wego shows a number of flights inbound for Seoul for the month of October. If you're looking to visit South Korea, you shouldn't find any trouble in securing your flight tickets.