To me, travelling was never something that I wanted to rush. It wasn't about visiting a particular place, seeing a certain church, or eating a delectable delicacy.
Of course, I had a list of things that I'd like to check out if the chance arose, but the main purpose of my travels was to get lost in this way of life.
The excitement of being on the road without a plan. Making the route up as you go along, and being swept along on winds and tides of your choosing. I wanted to be free to stop when and wherever I wanted.
It was evident that the only possible way for me to travel was by motorcycle.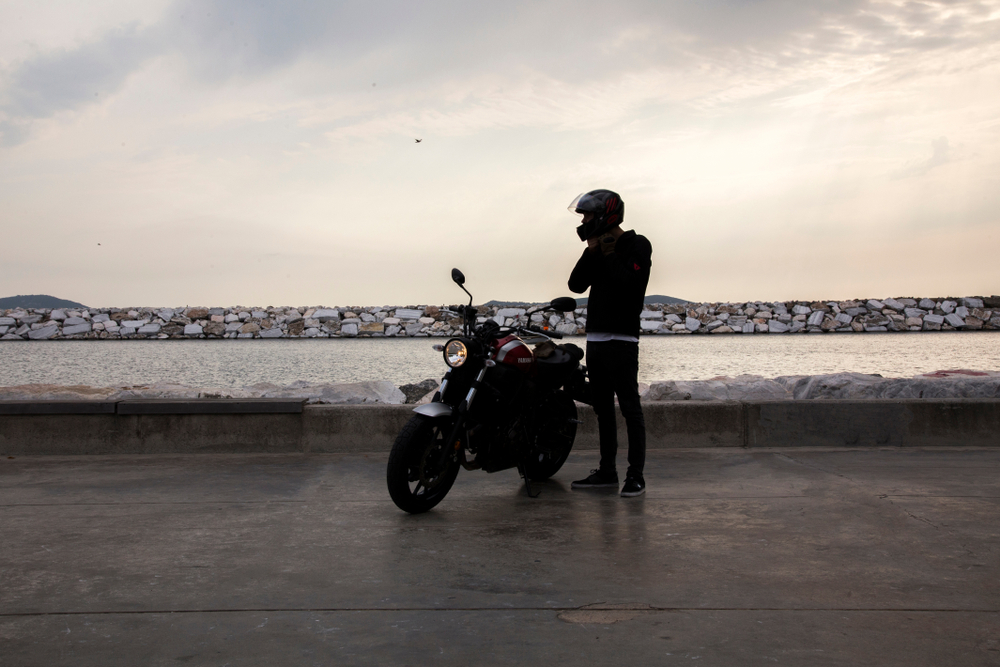 This may conjure up romantic images, but the reality is far from pretty. A long distance biker is often dirty, sweaty, and smelly, or cold and wet. They wear the same clothes day in day out, and can go days without showering.
But, the advantages of travelling in this way far outweigh the downsides, as I discovered in Turkey.
Making an entrance, or two
Turkey certainly wasn't the first country I had travelled by motorcycle. In fact, I had been on the road for several months touring the length and breadth of Europe before arriving at the Turkish border with Greece.
But it was in Turkey that I truly experienced the highs and lows of motorcycle travel.
I arrived at the border at around midday, just as the sun was at its peak. It was blazing hot, and the line was long. Even on a motorcycle, I was unable to skip to the front, and so spent the time practicing basic Turkish and trying to avoid simultaneously melting and burning.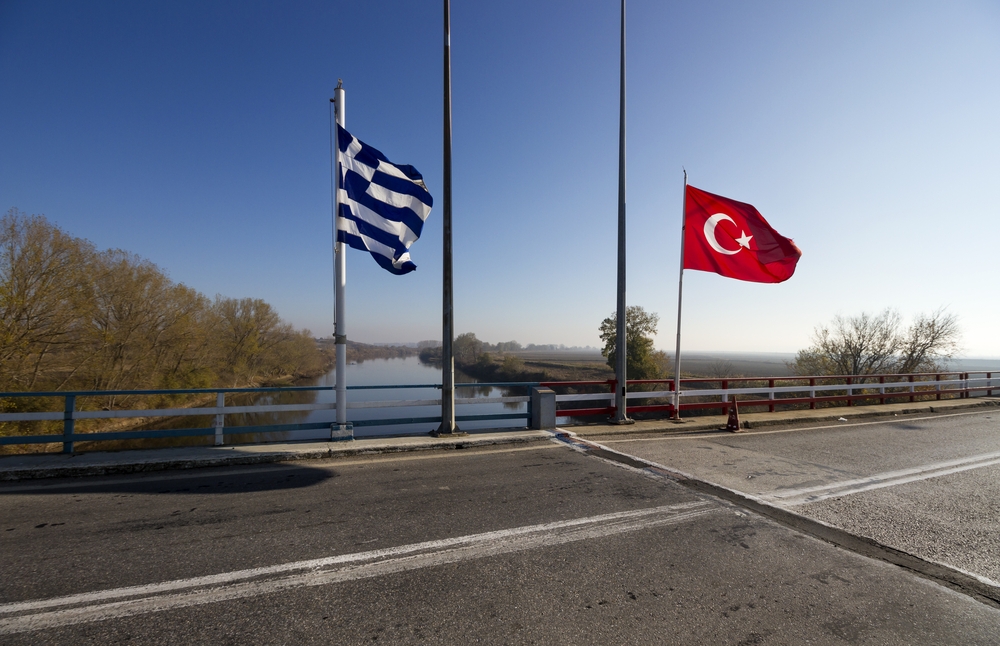 After waiting an hour, it took a further hour or so to complete the necessary forms, get my visa, and pass through security. I stopped off at the duty-free shop to grab some water and take out some local currency from the ATM.
Finally, I was through. I planned to ride the 230km stretch to Istanbul, and had a hostel booked for the night. I set off on a road that was straight as an arrow, though rising up and dropping, like a ribbon in the breeze.
Fields of bright green lay either side of the road, and were eventually replaced by shining cities, spicy aromas wafting through the air. After about 100 km, I stopped for fuel, but when I checked my wallet, I noticed my bank card was missing…
Here, there, and everywhere
Panic set in, that card was my lifeline, without it, I had no access to cash. Fortunately, I had enough to pay for the fuel, as I had already taken cash out at the border.
Then it struck me, the ATM had given my cash before the card, I must have walked away before it was returned to me. I jumped on the bike and rode as fast as I could, back to the border, hoping that my card had been found by someone friendly, who might have handed it in to staff.
About an hour later I was back at the border, but I had to cross back into Greece, then back again to gain access to the duty-free shop. This process took about an hour and a half, but I finally made it.
I found a member of staff, who looked very doubtful that they'd have my card, but he said he'd take a look. When he returned with that little piece of plastic, I couldn't keep the grin from my face!
At the final security check, I was questioned as to why I had been in and out of the country so much within the space of a few hours. After trying to explain for half an hour, I guess they got bored, and told me to be on my way. Darkness was settling in by this time, but I was determined to make it to Istanbul.
Istanbul, where east meets west
The road to Istanbul was dark and bumpy, and visibility was poor. However, I eventually made it to the outskirts at around 11pm.
My rudimentary directions didn't quite work out though, and I found myself going round in circles for around an hour and a half, at one point getting stuck at the tollgate on the highway.
After paying way too much to free myself, I gave up on trying to go it alone. I had no map, and no idea where I was, plus I was saddle sore, tired from a day of riding that started at 7am, and ready to sleep at the roadside.
I hailed a cab, gave the address, and followed at breakneck speed through the city streets.
The exhilaration of zooming through the city in pursuit of the taxi instantly woke me up, and at 2am, I finally arrived at my hostel. After checking in, I headed straight for the shower, and couldn't help but laugh when I saw my face and hands, smeared with the dust and grime of a day on the road.
I showered first in my clothes to give them a wash, then again to clean my skin. I slept like a babe.
Bustling bazaars
Istanbul is big, as I discovered when I tried to ride into it. There's so much to explore and discover, from the heaving bazaars, where you can haggle for anything from spices to carpets, to the riverside cafés and spas.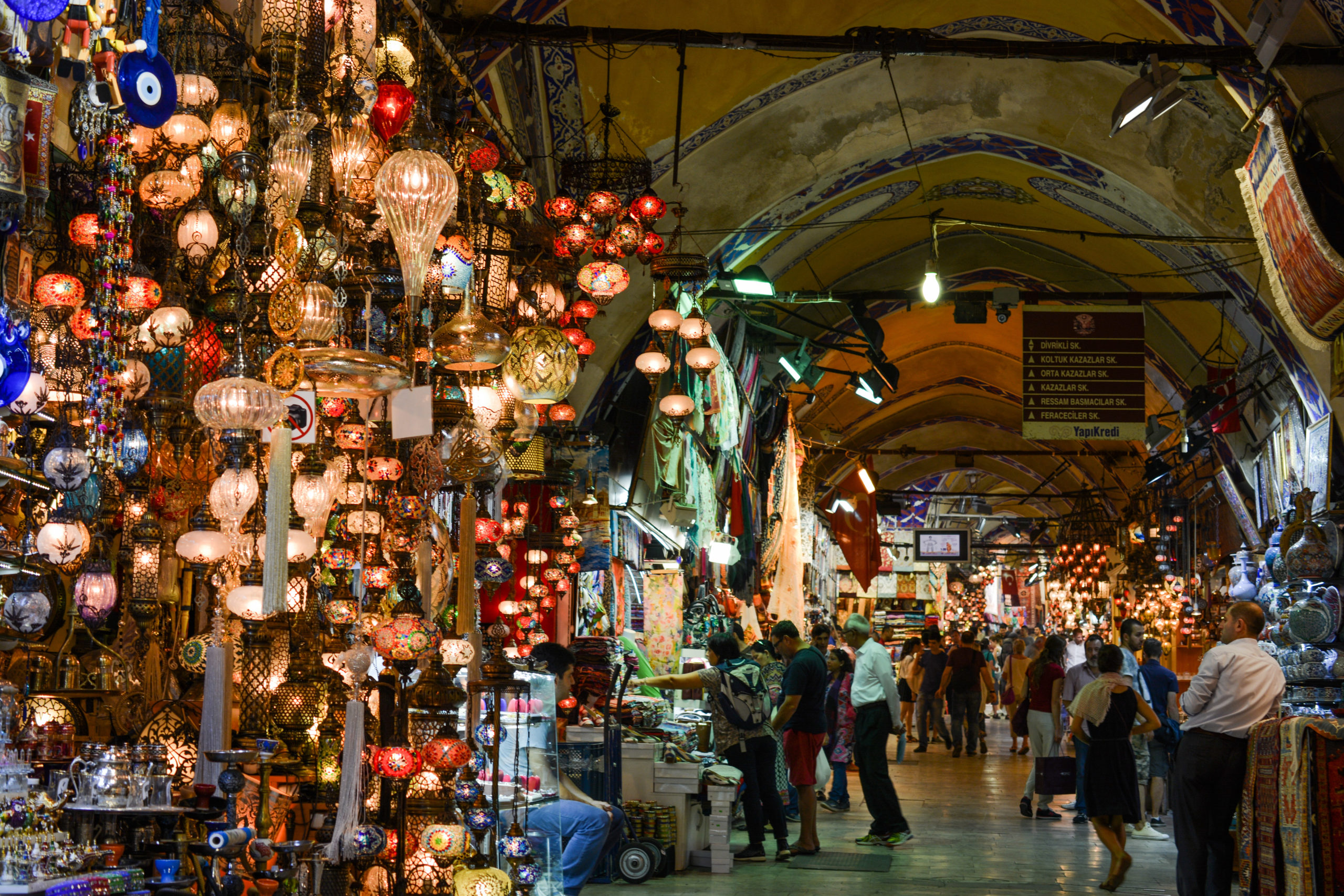 I spent hours exploring the grand bazaar, a labyrinth of stalls and shops, selling anything you could imagine.
The noise, the smells of sizzling street food, and the exhilaration of being swept along by the crowd was something utterly new for me, a young lad from an English village.
With thoughts of home, I decided to buy a carpet for my mother, which I was assured was of the finest quality — I even managed to haggle the price down to half the asking price, with a kebab thrown in for good measure.
The next day I was drawn to the spice market. Like a cartoon mouse following the waft of cheese on the air, I followed my nose, and ended up amidst a cacophony of colour, and the now familiar shouts and haggling of vendors and their customers.
Every spice you've never heard of was on display, and more besides, creating a stunning visual and aromatic display that words barely do justice.
Dried fruits, nuts, and tangy ayran were also on offer, and it was some hours before I stumbled out into the wider world again.
Soaking up the culture
You can spend hours wandering the city streets, enjoying Turkish stretchy ice cream from one of the famous ice cream magicians, or picking up other treats from one of hundreds of street food stands. One evening was spent at a restaurant, accompanied by live music, and a display from the amazing whirling dervishes.
Later, a stroll down the infamous Independence Street found me sipping rakia in an alleyway tavern, enjoying the frantic music of local buskers, in the company of old men playing backgammon.
It'd be so easy to spend much longer in Istanbul, a real crossroads of culture, where relaxation is prized. However, the endless crowds and the stuffy heat of the city were beginning to make me crave somewhere just a little more tranquil.
The road took me to wild gems all around Turkey in part two.