This article is reviewed regularly (on a monthly basis) by Wego's editorial team to ensure that the content is up to date & accurate. 
Updated 01 August 2022
Last year, Saudi Arabia allowed only 60,000 pilgrims to fulfil the Hajj with the entirety of the quota being allocated exclusively to Saudi citizens and Iqama (residency permit) holders.
For the Hajj 2022, Saudi Arabia's Ministry of Hajj and Umrah has recently announced its decision to raise the number of pilgrims to one million pilgrims from inside and outside the Kingdom this year. This figure will be divided according to the quotas allotted to each country. Currently, no country is being barred from entering the Kingdom and performing the Hajj.
While those who are looking to perform Umrah may start planning right away, the Hajj 2022 plans are still in the pipeline and we'll keep our eyes open for official announcements from the Saudi government.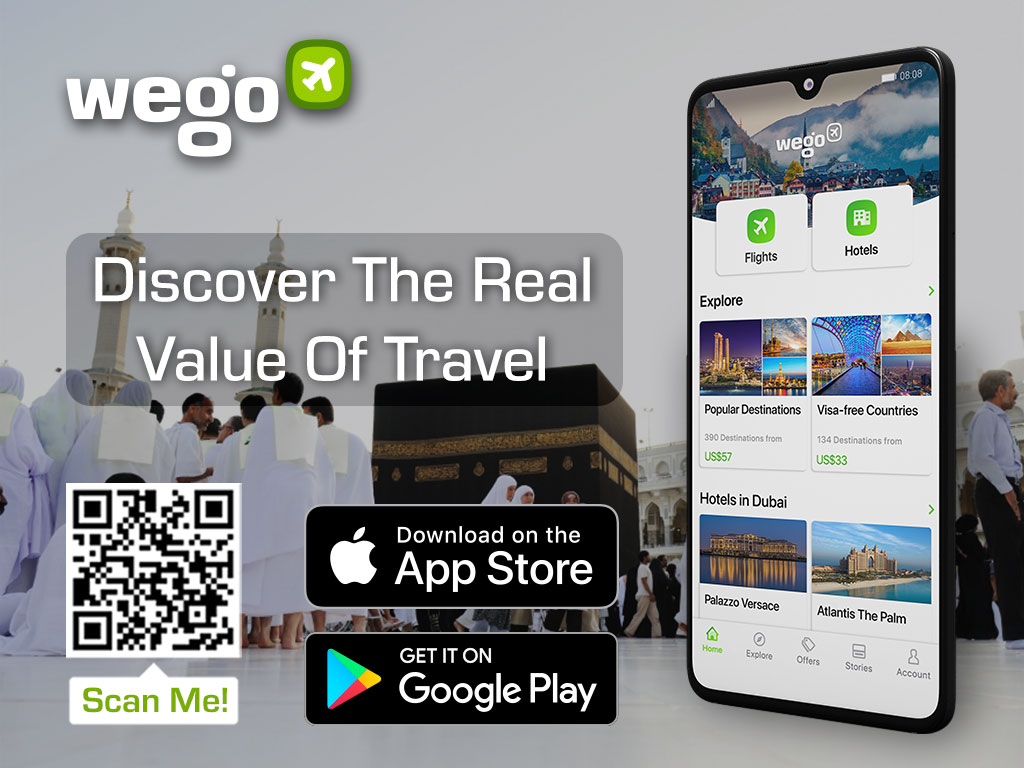 Consequently, details and information concerning the official Hajj package for 2022 remain unavailable. To give you some idea of how last year's official Hajj packages were arranged by the Saudi government, here are several things to know about booking the hajj package.
Hajj 2022 package updates
Booking through travel agents abolished for US, EU, and AU pilgrim seekers
The Kingdom of Saudi Arabia's Ministry of Hajj recently confirmed Western Muslim pilgrims from Europe, America and Australia, intending to participate in the annual Hajj pilgrimage must now apply through the government's  Motawif website, thereby, abolishing the role of travel agencies to register, book and pay for Hajj packages, accommodation and permits, in the process.
Following that new process, the Western pilgrims will be randomly selected to attend Hajj by an "automated lottery," or online draw, after which they can book and purchase their transport and accommodation directly with the Saudi government.
Moreover, successful candidates will be directed to three separate packages, which will include flights and accommodation. However, no confirmation has been made by the Kingdom on the price range of these packages or when the results of the draw will be announced.
Furthermore, the authorities have also confirmed that the proposed Hajj packages for western pilgrims will NOT be protected by the Air Travel Organisers' Licensing (Atol) protection scheme for British pilgrims, covering holiday packages sold by UK travel companies.
Please note that aspiring pilgrims who have already booked their Hajj deals and packages through their respective travel agencies are recommended to seek a refund for their deposits and payments.
Electronic visa issuance
The Ministry of Hajj and Umrah has launched an online portal through which Hajj seekers from Europe, America, and Australia may register electronically for Hajj 2022. The online Hajj registration portal offers various facilities such as package options, support services, and a multi-lingual communication centre that is available 24/7.
More importantly, the online portal features the electronic issuance of Hajj visas for Hajj hopefuls residing in the aforementioned countries. You can access the portal here: motawif.com.sa
Furthermore, registration for the local Hajj 2022 for Saudi citizens and residents is also currently open. According to the Ministry of Hajj & Umrah, the start of the local hajj registration for domestic pilgrims for this year's Hajj is officially open from Friday, 3 June and will last until 11 June 2022.
Hajj 2022

dates

This year, Hajj will be commenced on Thursday 7 July – Tuesday 12 July 2022, corresponding to 10th of Dhulhijjah 1443 AH. The final date will be decided once the new moon of the month of Dhulhijjah is sighted.
Hajj packages price 2022
The government of Saudi Arabia has announced the domestic Hajj packages for Hajj 2022, below we have gathered the information on the Hajj packages:
1 – Hajj Towers in Mina package: SAR 13,943 (including 15% VAT) 

2 – Deyafah1 Package, characterized by modern tents similar to hotel rooms, which are considered to be appearing for the first time on Hajj this year: SAR 13,765 (including 15% VAT) 

3 – Deyafah2 package, which is the regular tents that are equipped with all services: SAR 10,462 (including 15% VAT)
Meals are included in every package. All packages are expected to be available for all the pilgrims to book from one of the approved Hajj agents from the 6th June 2022. 
Hajj packages 2022 price from India
According to the HCI (Hajj Committee of India), the price for Hajj package is increased up to INR 3,99,500. Meanwhile, if you book your Hajj packages through private tour operators, they will charge around INR 600 or more from the government Hajj package price.
The government's Hajj package includes an airfare subsidy as well as assistance to Muslim pilgrims for domestic travel to reach specially-designed Hajj departure airport terminals, meals, medical care and accommodation throughout the Hajj.
Meanwhile, you can get VIP airfares, Hajj visa, Hajj kits, buffet meals, private pick up & drop at the airport, private transportation, private tents in Mina, a wheelchair assistant, a tour manager, and a space to bring 5 litres of Zam Zam water with private travel agents.
Check out our article about Hajj from India below for further details: 
Hajj packages 2022 price from Pakistan
There has been a slight increase in the Hajj price for this year, due to the implementation of additional charges by the Government. According to the latest report from the federal Minister for Religious Affairs, the cost of the government's Hajj package is between PKR 650,000 – PKR 710,000. 
Meanwhile, if you wish to book your Hajj packages with private travel agents, the price will be higher than the government scheme. The economy package starts from PKR 2,239,500 and you can get the 5-star package from PKR 2,239,000.
Check out our article about Hajj from Pakistan below for further details: 
Hajj packages 2022 price from UAE
Hajj packages from UAE will cost around AED 27,500 and it includes a Hajj visa, airfares, Hajj coordinator, meals, tents in Mina and Arafat, and transportation in KSA.
Some travel agents will require a minimum payment of AED 10,000 before you can book your Hajj packages.
Check out our article about Hajj from UAE below for further details: 
Hajj packages 2022 price from Qatar
Recently, it's been reported that prices for the Hajj package from Qatar would reach from 32,000 QAR and goes up to 70,000 QAR per person. Usually, the hajj packages would include airfare, accommodation, food, and transport. However, we suggest you consult the travel agent that you chose regarding the prices and what the packages entail for more details.
Hajj packages 2022 price from the Europe, America and Australia
According to the latest update from the KSA authorities, there are three packages for Western pilgrims can apply for. Below are the details: 
1 – Silver Package: This package will cost around $5,986, including flights, a five-star hotel close to the Grand Mosque in Mecca, transportation buses, catering services and camp locations at pilgrimage sites Mina, Arafat and Muzdalifah. 
2 – Gold Package: This package will cost around $6,296, including flights, a five-star hotel close to the Grand Mosque in Mecca, transportation buses, catering services and camp locations at pilgrimage sites Mina, Arafat and Muzdalifah. This package also includes a stay in a five-star hotel in Medina and VIP transport.
3 – Platinum Package: This package will cost around $9,768, including flights, a five-star hotel close to the Grand Mosque in Mecca, transportation buses, catering services and camp locations at pilgrimage sites Mina, Arafat and Muzdalifah with all the luxurious facilities and VIP transports including  Al-Mashaaer metro line to move around the holy sites.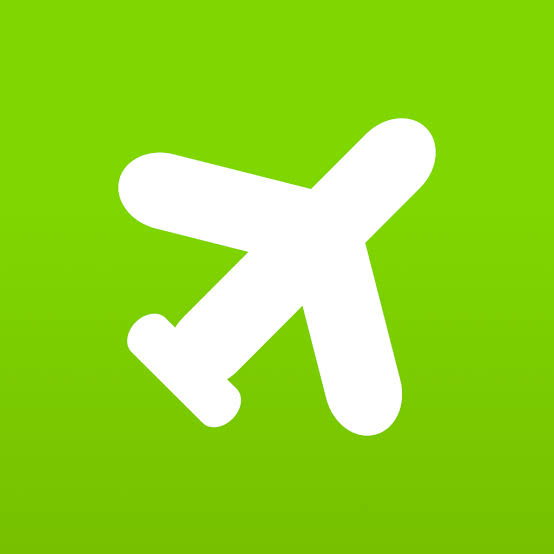 Book Cheap Flights to Saudi Arabia
5 Things you need to know before booking your Hajj package 2022
Being a resident or citizen of the Kingdom was one of the requirements of fulfilling the Hajj last year. The following was observed.
The requirements for Hajj 2022
Citizenship and residency are validated through the Saudi National Card or Iqama, respectively. However, those wishing to perform the Hajj must also fulfill the following:
Must be between 18 to 65 years old

Must be free from any chronic diseases

Must have an immune status as confirmed by Tawakkalna app

Must not have performed Hajj in the last five years

Fully vaccinated with vaccines approved by Saudi Arabia
Present a negative PCR test taken no more than 72 hours prior to their arrival to the Kingdom. 
Travellers arriving on visit visas (including pilgrims) must have medical insurance to cover any COVID-19 related treatment costs during their stay.
Ensure you're eligible for Hajj 2022 through Absher
Absher is a smartphone application allowing citizens and residents of Saudi Arabia to access a variety of governmental services. Among others, the app can be used to apply for Hajj permits, update passport info and apply for jobs.
The rules in Saudi Arabia stipulate that a resident or citizen is only allowed to perform the Hajj once every five years. This means that you would first need to officially confirm your eligibility through your Absher app before proceeding with your registration. The process is quite simple.
Go to the Absher online portal and click on the 'inquiries' button under the 'My Services' tab. Click 'Civil Affairs' and select the 'Query Hajj Eligibility' option. Proceed to input your personal information and your eligibility status will be promptly displayed.
You can also check the Hajj eligibility of your family members.
Apply for your Hajj 2022 permit online
Once you've established your eligibility, you would then need to register online for your Hajj permit. 
First, go to the Local Hajj registration e-Gate and select the 'Register' option. Familiarize yourself with the latest health and safety rules and then click 'I Agree.'
Proceed to enter your Iqama or Saudi National Card number, date of birth, and city of residence. Once you've submitted your personal information, you will be asked to provide your phone number and verify it via an SMS code. 
As per the Saudi government directive, the Hajj registration process can only be completed online.
Check your registration status
After completing your registration, you should periodically check the status of your Hajj registration by visiting the Local Hajj Registration e-Gate.
Select the 'Start Registration' option and click on the plus (+) button to add yourself as the main applicant. Provide your Iqama or Saudi National Card number along with your date of birth. 
If your registration is successful, you would then be able to proceed with the reservation process and select your desired Hajj package. 
If unsuccessful, you're welcome to repeat the registration process as there's always a possibility of eligible applicants withdrawing or canceling their registration.
Make use of your Hajj Smart Card
The Hajj Smart Card is a tool provided by the Ministry of Hajj and Umrah to better facilitate the Hajj pilgrims. 
By utilizing the near-field communication technology, the Hajj smart card system will ensure all approved pilgrims will be linked to the available services and amenities, including access to camps, transport, hotels, cashless payment terminals and ATMs, and identify crowded spots at the holy sites in Makkah and Madinah.
The Hajj Smart Card is equipped with a scannable QR code enabling pilgrims to download and install the app on their mobile devices.
Make sure to book Hajj 2022 packages from authorized travel agents
It is advised that pilgrims should only sign agreements with those who have been approved by the Kingdom's Ministry of Hajj and hold a valid Air Travel Organizer's License and payment should be made via bank transfer into a traceable business bank account to avoid the Hajj fraud. 
Illegitimate travel providers have been known to sell pilgrims packages worth thousands of dollars, only to disappear without providing the services they promised.
To get the details of the official Hajj travel agents to book your packages, make sure to contact the Ministry of Hajj and Umrah in your country, or simply visit Saudi Arabia's Ministry of Hajj and Umrah official website of the KSA government to check all the authorized travel agents of your country.