This article is reviewed regularly (on a monthly basis) by Wego's editorial team to ensure that the content is up to date & accurate. 
Updated July 2023
Bali, the captivating Indonesian island renowned for its breathtaking beaches, rich cultural heritage, and spiritual charm, has emerged as a preferred destination for Indian travelers in search of an unforgettable getaway. Whether you're envisioning a serene vacation or an exciting adventure in this tropical paradise, it's crucial to grasp the nuances of the Bali visa requirements for Indian citizens.
In this article, Wego will delve into the visa requirements, application process, and essential tips to ensure a seamless and enriching experience for Indian visitors looking to embark on an unforgettable journey to Bali.
Do Indians need a visa to Bali?
Indian citizens who intend to visit Indonesia must acquire a visa on arrival, valid for 30 days. If needed, this visa can be extended for another 30 days at the Local Immigration Office. The visa type should be selected based on the purpose of travel, and all approvals are exclusively granted by the Directorate General of Immigration.
If your travel duration exceeds 30 days, you'll need to obtain a new visa, and you can choose the appropriate type based on your travel purpose.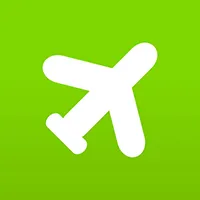 Book cheap flights to Indonesia
Bali and Indonesia visa types for Indians
Visa on arrival
Currently, individuals from other countries who wish to travel to Indonesia are required to obtain the electronic visa on arrival (e-VOA) application. The process involves foreign nationals submitting their visa applications through the official Indonesian e-VOA website. Indonesia Visa on Arrival is valid for 30 days and can be extended for another 30 days.
Following payment, the officer will verify the e-VOA application and if authorized, will send it to foreigners via the application. Additionally, when entering Indonesian territory, foreigners only need to download the authorized e-VOA and present it at the immigration checkpoint. To know more about the Indoesian visa on arrival, check out our dedicated article:
Social and cultural visa (B-211A)
While there are various types of visit visas, those looking to travel to Bali for the purpose of tourism need only to obtain the B211A visa for tourism. The B211A visa is a single-visit e-visa valid for 60 days and is extendable for a maximum of three times. Each extension allows you to stay for an extra 30 days.
Please note, however, that while the B211A visa is an e-visa and can be obtained online, actually applying for the e-visa requires you to enlist the services of an Indonesian visa agent who will apply on your behalf and act as your sponsor.
Multiple entry visa
The multiple-entry tourist/visit/business visa provides the opportunity to enter Indonesia multiple times for various purposes, including tourism, social engagements, cultural activities, business endeavours, and more. Each entry with this visa allows a stay of up to 60 days, and the visa itself remains valid for one year from the date of issuance.
Bali and Indonesia visa for Indians application
Required documents
To apply for a visa to Bali and Indonesia, Indian citizens need to submit the following essential documents:
a valid passport with a minimum validity of 6 months.
two copies of the completed visa application form.
two matte-finish photographs, with dimensions of 35X44 mm, taken against a white background within the last three months.
copy of confirmed flight bookings and proof of accommodation.
travel itinerary.
tax documents for the last three years.
bank statement for the past six months, showing a minimum balance of IDR 1,432,805 (INR 7806) per day, as per the Indonesian immigration and visa agency's requirements.
salary slips for the last three months.
pension order, if applicable (for retirees).
if a young person or student is traveling alone, a No Objection Certificate (NOC) from a family member may be required.
Application process
The application process for obtaining a Bali and Indonesia visa for Indian citizens is as follows:
visit the official website of the Indonesian Immigration to access the application procedure and download the visa application form.
prepare a cover letter stating the purpose of your visit.
ensure that your passport is valid for at least six months and has at least two empty pages.
affix recent photographs to the application form.
enclose the confirmed flight bookings, along with the completed application form and the required fee.
provide proof of hotel bookings in Bali, Indonesia. If you have a sponsor in Bali, include a letter of sponsorship.
The processing time for the application typically takes about 3-4 days. Ensure you have sufficient funds in your bank account to support your stay in Bali.
Bali and Indonesia visa cost for Indians
The cost of different types of visas for Indian citizens applying to Bali and Indonesia are as follows:
Indonesia visa on arrival: The visa on arrival costs approximately IDR 500,000 (INR 2,723). For an extension, the cost is around IDR 800,000 (INR 4,357). Online payments for these fees can be conveniently made using a credit card or debit card.
Social and cultural visa (B-211A visa): The visa fee for B-211A is IDR 2,000,000 (INR 4,216) for the initial visa and each extension.
Multiple-entry visa: The fee for a multiple-entry tourist visa is IDR 3,000,000 (INR 16,340), while the visa approval fee is IDR 2,000,000 (INR 10,893).