Italy, the birthplace of some of the greatest artists and thinkers to have ever existed. From Michelangelo to Leonardo da Vinci, the contributions that Italy had made to the artistic and scientific world are legendary and invaluable.
Starting this fall, you'd be able to see some of these works for free every first Sunday of the month! Here are some highlights that we think you should pay a visit to:
Reggia di Caserta, Caserta
The Reggia di Caserta, inspired by the Château de Versailles, is one of the largest and most spectacular royal residences in the world.
The idyllic grounds are littered with beautiful fountains and gardens, and film buffs would be excited to know that several Hollywood blockbuster movies were filmed on this UNESCO World Heritage Site, including Angels & Demons and Mission Impossible III.
Where: Viale Douhet, Caserta
Colosseum, Rome
Built by the Roman Empire and finished in the year 80A.D., the Colosseum was the largest amphitheater at its time and could accommodate up to 80,000 spectators. While historically used for deadly contests and naumachia (staged naval battles), it's much more benign now, playing hosts to tourists getting a glimpse of this magnificent feat of architecture.
Where: Regio IV Templum Pacis, Rome
Galleria dell'Accademia, Florence
Famed for being the home of Michaelangelo's David since 1873, the Galleria dell'Accademia was founded by the Duke of Tuscany in 1784.
Besides the undeniable prominence of David, the museum also brought on a collection of musical instruments. Featuring violins and pianos made by the legendary Stradivarius and Cristofori, music lovers would be enthralled.
Where: 58-60 via Ricasoli, Florence
Reggia di Venaria Reale
Another former royal residence with a UNESCO listing, this palace was built for the House of Savoy. With a storied past that led to significant damage and subsequent restoration, the Reggia di Venaria Reale is gorgeously colossal and a popular site for exhibitions and events. 
There is also a church found within the palace structure, Chiesa di Sant'Uberto, dedicated to the patron of the hunters Saint Hubertus.
Where: Piazza della Repubblica, Venaria Reale
Castello di Miramare, Trieste
The site of this grand castle spans an impressive 54 acres, with cliffs and seashores facing the shimmering azure of the Adriatic Sea. Featuring extensively landscaped gardens looking to the sea, the grounds are truly alluring.
The castle itself is also a museum dedicated to showing the quarters of its former residents, complete with the original furniture, furnishings, and artworks.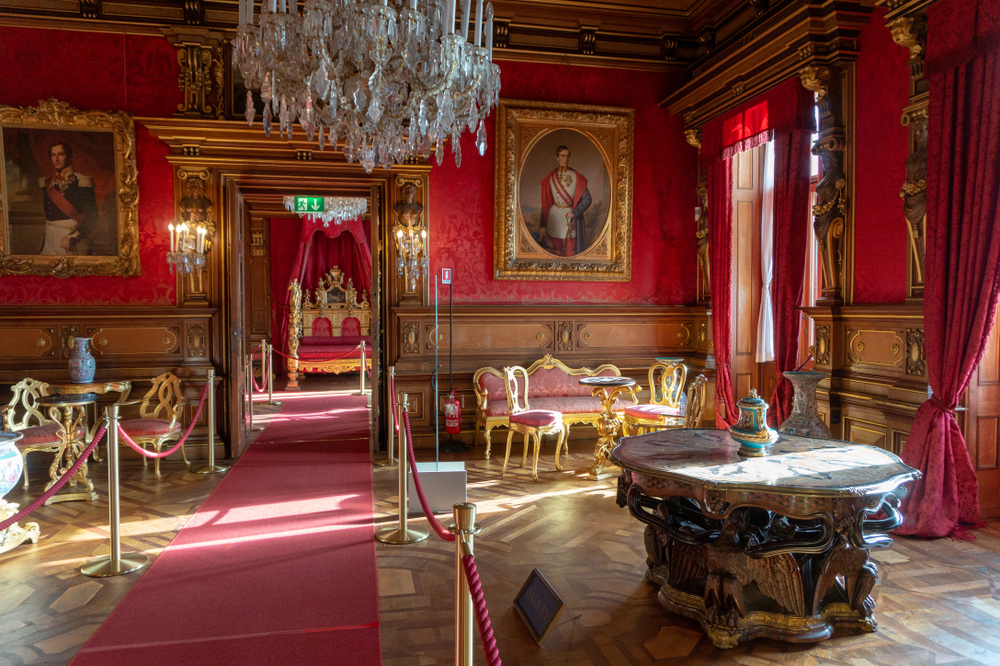 Where: Viale Miramare, Trieste
These are but some of the most important and impressive places you would be able to get into for free from November, and there are plenty more to cover! You can find the full list here.