This article has been reviewed by Wego's editorial team to ensure that the content is up to date & accurate.
Updated August 2023
The OFW Pass is a recently launched digital identity designed for Overseas Filipino Workers (OFWs). This new system provides a more convenient and efficient alternative to the traditional Overseas Employment Certificate (OEC). Through the Department of Migrant Workers (DMW), OFWs can now acquire their OFW Pass, streamlining their documentation process for overseas work.
Wego has you covered every step of the way, from registration to meeting all the necessary requirements. Here, we provide all the essential information you need to successfully obtain an OFW Pass.
OFW Pass Philippines
The OFW Pass is a newly introduced digital identification that serves as a prerequisite for obtaining an exit clearance for Overseas Filipino Workers (OFWs) under contract. This pass is easily accessible through the DMW mobile app and comes at no cost.
This secure and convenient pass allows individuals to verify their identity and OFW status, leading to smoother interactions with employers, government agencies, and service providers.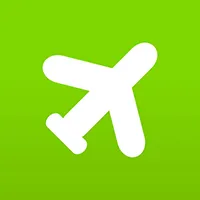 Book cheap flights on Wego
OFW Pass start date
The OFW Pass was launched on different dates in various countries:
21 July in the Philippines
23 July in Saudi Arabia, Singapore, United Arab Emirates, and Hong Kong
24 July in Qatar, Malaysia, Oman, Japan, Taiwan, and the United Kingdom
Currently, the OFW Pass is obtainable through the DMW mobile app in all the aforementioned countries.
OFW Pass app
The DMW mobile app represents a significant advancement in automating transactions for OFWs. The OFW Pass was introduced during the ceremonial launch, and pilot testing was conducted in ten countries. While this initial phase may encounter some glitches, the DMW has established a dedicated technical support team available 24/7 to promptly address any issues.
Serving as a digital alternative to the Overseas Employment Certificate (OEC), the OFW Pass is now conveniently hosted on the DMW mobile app. This remarkable achievement aligns with the administration of President Ferdinand Marcos Jr., which emphasizes digitalization, efficiency, and accessibility.
OFW Pass requirements
The DMW has issued comprehensive guidelines regarding the required identifications when applying for the digital OFW Pass, which is presently undergoing pilot testing in ten countries. Depending on the processing location, various forms of identification are accepted as part of the "visa requirement."
Here are the accepted identifications for each respective country:
Kingdom of Saudi Arabia: Visas and ID cards
United Arab Emirates: Residence cards
Singapore: Employment cards and ID cards
Hong Kong: ID card and Permanent ID card
Qatar: Residence permits and visa copies
Malaysia: ID card and Permanent Residence card
Oman: ID cards and residence cards
Japan: ID card, Mu Number card, residence card, and visa
Taiwan: Alien Resident cards and residence cards
United Kingdom: Application Registration Card and Residence Permit visa
OFW Pass registration
Obtaining your OFW Pass through the DMW mobile app is a simple and user-friendly process that offers OFWs reliable digital identification. Here are the step-by-step instructions to apply for your OFW Pass:
download the DMW Mobile App from the Apple Store or Google Play Store
click the 'Register' button and provide the necessary information to create an account
verify your account by clicking on the link sent to your email
log in to the app using the email and password you registered with
complete passport verification by allowing access to your phone's camera and tapping continue
upload a scanned copy of your passport
verify your identity with a selfie (without using flash), ensuring your face is clearly recognizable
Upon successful verification, you will be eligible to utilize your OFW Pass, which will provide you with a trusted and convenient digital identification.
OFW Pass OEC
The OFW Pass is a digital identity for OFWs, offering a more convenient experience than the traditional OEC through digitization. Obtaining the OFW Pass can be done solely through the DMW Mobile App, while the OEC requires onsite processes at the DMW.
OFW Pass remains valid until the expiration of the OFW's working contract, whereas the OEC is valid for only sixty (60) days and can be used only once. Additionally, the OFW Pass is free, while the OEC requires a payment of PHP 100.
Furthermore, the OFW Pass proves OFW's legitimacy and offers more effortless connectivity with other government apps, further streamlining interactions for Overseas Filipino Workers.
To learn more about the OEC, do refer to our article below.
[Total:

182

Average:

4.7

]