This article has been reviewed by Wego's editorial team to ensure that the content is up to date & accurate.
Updated November 2023
Quoting the iconic actor and Gujarat tourism's brand ambassador, Amitabh Bachchan, who eloquently stated, "Kutch nahi dekha hai, toh kuch nahi dekha hai," meaning "If you haven't seen the Rann of Kutch, you haven't truly experienced much in your life," there's no more fitting moment to explore Gujarat than during the Rann Utsav!
Rann Utsav, the grand annual festival held in the captivating Kutch region of Gujarat, is a celebration of the area's culture, traditions, and the extraordinary charm of the White Desert. Every year, a multitude of wanderers from around the world converge to behold the grandeur of this distinct festival, where they can savor a diverse mixture of folk music, customary dances, exquisite artisanal crafts, and delectable culinary delights.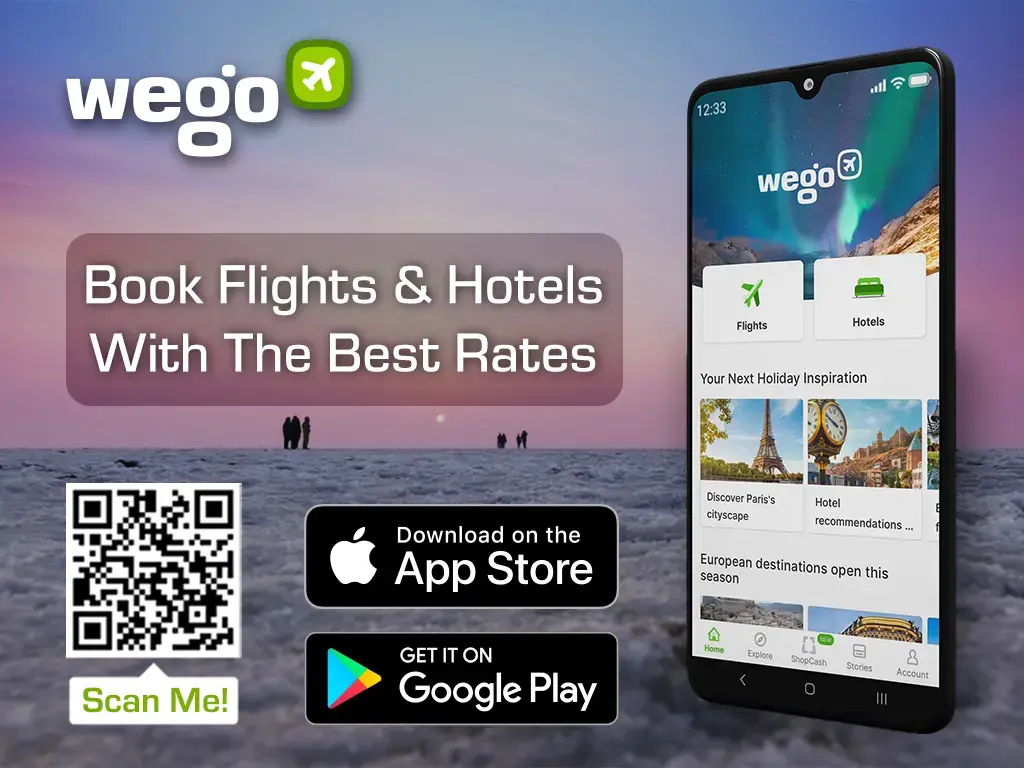 Read this Wego article to learn more about the Rann Utsav, a yearly event held at the Rann of Kutch, Gujarat, India.
What is the Rann Utsav 2023 festival?
Rann Utsav is a three-day festival hosted annually within Kutch during the full moon nights of winter. This festive extravaganza is a lively showcase of the region's hospitality, energy, and traditional charm, set against the backdrop of awe-inspiring and contrasting landscapes.
The Rann Utsav carnival, which takes place at various locations within Kutch, offers visitors the opportunity to explore the grandeur of nature and immerse themselves in the indigenous culture and ethnicity of the local people. While the semi-arid grasslands of the Banni serve as a magnificent stage for displaying the diverse range of arts and crafts from the region, the shimmering moonlit landscape becomes a stage for a wide array of folk music and dance performances, providing a truly enchanting experience.
Furthermore, colorful fairs held by the beach or along the lakeside fill visitors with a feeling of celebration, excitement, and vibrancy. Embarking on organized tours in Kutch provides an excellent opportunity to immerse oneself in the region and fully embrace the fervor and distinctiveness of its people as they revel in the joys of life.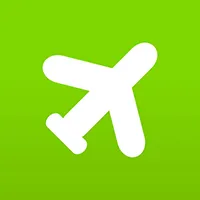 Book Cheap Flights to India
Rann Utsav 2023 dates
The Rann Utsav for the year 2023 is set to begin on 10 November and will continue until 25 February 2024. Following that, the doors typically remain open annually until the festival of Holi.
Rann Utsav 2023 location
The Rann Utsav festival typically commences in Bhuj city and extends throughout the district of Kutch in Gujarat, India, concluding with a grand finale once more in the initial location.
Which places can you visit during Rann Utsav 2023?
The following are some of the mesmerizing destinations you can visit while attending Rann Utsav 2023:
Dhordo
Located in the Kutch district of Gujarat, India, Dhordo is the village where Rann Utsav had its inaugural launch in 2005. It has gained widespread recognition for its cultural significance and was honored with the prestigious title of being the Best Tourism Village by the United Nations World Tourism Organisation (UNWTO).
Furthermore, at the core of Rann Utsav lies the tent city in Dhordo, offering luxurious accommodation options in beautifully designed tents for visitors. This makes it an ideal place to fully immerse oneself in the cultural festival's atmosphere since it serves as the primary venue for most of the cultural and artistic activities.
Mandvi Beach
Positioned a minimum of 60 kilometers away from Dhordo, Mandvi Beach provides a tranquil respite from the vibrant ambiance of the Rann Utsav festival. The soothing sound of the waves and the gentle sands beneath your feet create an ideal environment for unwinding and revitalizing in the state of Gujarat.
Moreover, beyond its picturesque charm, Mandvi Beach transforms into a hub of cultural activities during the festival. It showcases traditional dances, musical performances, and art exhibitions, enriching your Rann Utsav adventure with a diverse array of local traditions.
Kala Dungar
Standing as the highest point in the Kutch region, Kala Dungar provides visitors with a breathtaking panoramic view of the vast, white expanse of the Great Rann of Kutch. Situated approximately 50 kilometers from Dhordo, Kala Dungar or the "Black Hill," serves as an ideal vantage point to witness the splendor of both sunrise and sunset.
Furthermore, steeped in local folklore and cultural significance, a journey to Kala Dungar during Rann Utsav guarantees a captivating fusion of natural beauty, spiritual resonance, and cultural immersion, making it an esteemed highlight of your festival exploration.
Bhuj
Bhuj, the capital city of Gujarat's Kutch district, is renowned for its rich historical and cultural significance. The city is famed for its bustling markets, offering a treasure trove of traditional handicrafts, textiles, and local artistry.
Additionally, Bhuj boasts a collection of historical gems, such as the Aina Mahal (Palace of Mirrors), Prag Mahal, and the Kutch Museum, all of which vividly display the region's architectural and cultural heritage.
Rann Utsav 2023 tent city
Standing as one of India's eagerly anticipated tourism events, Rann Utsav celebrates the marvels of nature in the White Desert and the cultural and artistic heritage of Kutch in Gujarat, India. This initially three-day festival has evolved over time into a 100-day extravaganza, taking place in Dhordo, a village near the Rann of Kutch, where an entirely new tent city is meticulously constructed.
The tent city in Dhordo resembles a small town, replete with tent houses erected and dismantled every year exclusively for the Rann Utsav. It offers a one-of-a-kind, world-class experience where visitors can wake up to the numerous hues of the tents, softly bathed in the morning sunlight, and are welcomed by exceptionally warm and friendly staff who serve them piping hot tea!
Furthermore, a variety of suite options are available to suit your preferences and budget. To explore further regarding the tent city and make reservations, you can visit the official Rann Utsav website.
Rann Utsav 2023 special dates
The sands of Rann welcome attendees to savor a grand festival that extends for nearly half a year. There is ample time for you to explore this enchanting destination and soak yourself in the vibrant culture of Gujarat with your loved ones.
Here are a few special occasions during the Rann Utsav when you can schedule your visit to fully immerse yourself in the distinctive charm of these dates, complementing the already extraordinary folk festival:
November 2023
10 to 18 November 2023 – Diwali 

26 to 28 November 2023 – Full Moon
December 2023
26 to 28 December 2023 – Second Full Moon

22 to 31 December 2023 – Christmas and Full Moon
January 2024
24 to 26 January 2024 – Full Moon
February 2024
23 to 25 February 2024 – Full Moon
March 2024
23 to 26 March 2024 – Holi and Full Moon
April 2024
23 to 25 April 2024 – Full Moon
Rann Utsav 2023 packages
Rann Utsav offers various package options that have been thoughtfully curated to cater to a diverse array of visitors, offering a selection of room types at different prices, ensuring both comfort and luxury. Pricing is also contingent on the specific dates you select for your booking.
Furthermore, these packages are available for stays ranging from one to four nights, with each one including daily invigorating yoga sessions and sumptuous meals, encompassing tea, breakfast, lunch, and dinner:
Day one: (included in all packages)
The cost per person for a one-day stay at Rann Utsav can range from approximately INR 5,500 for a non-AC Swiss cottage to as much as INR 9,600 for a super-premium tent. Your one-day itinerary includes the following activities:
pickup from the airport or railway station

arrival and check-in at The Tent City, Dhordo.

an exciting array of in-house activities.

Hi-Tea.

experiencing the majestic sunset at The White Rann. Transportation can be via bus, camel cart, or both.

immersing yourself in the vibrant culture of Kutch by partaking in engaging activities at the Cultural Activity Area, which can be followed by a delightful dinner.
Day two: (included in packages of two nights or more)
If you would like to stay at the Rann Utsav for two nights, the prices for cottages can vary, starting from INR 10,000 for a non-AC Swiss cottage and going up to INR 18,000 for a super-premium tent. Your second-day itinerary includes the following activities:
complimentary tour to Mandvi in Kutch, 

visit to the Shyamji Krishna Varma Memorial and the Vijay Vilas Palace.

lunch at the private Dining Area on Mandvi beach.

a chance to enjoy leisurely at the private beach.

return transfer to Rann Utsav – the tent city, Dhordo.
Day three: (included in packages of three nights or more)
If you are considering a three-night stay, the prices for cottages can range from INR 14,000 for a non-AC Swiss cottage to as much as INR 25,000 for a super-premium tent. Your itinerary for the third day includes the following activities:
a journey to Dholavira.

exploring the Archaeology Museum at Dholavira.

visit to the Archaeological Excavation Site.

return to Rann Utsav – the tent city, Dhordo.
Day four: (included in the package of four nights)
If you are looking to fully experience the grandeur of Rann Utsav, opt for the four-night package. Cottage prices can vary, starting from INR 18,000 for a non-AC Swiss cottage and going up to INR 31,000 for a super-premium tent.
Your itinerary for the fourth day includes the following activities:
experiencing the breathtaking sunrise at the White Rann.

partaking in the exciting variety of in-house activities.

a complimentary tour to Kala Dungar.

exploring the Handicraft Village, 'Gandhi nu Gaam.'

enjoying the vibrant culture of Kutch, along with entertaining activities at the Cultural Activity Area.
Day five: (included in all packages)
Regardless of the package you select, this will be your itinerary for the last day of all packages. In the case of the four-night package, this is the itinerary for the fifth day:
check-out from Rann Utsav – the tent city, Dhordo.

a complimentary sightseeing at Smritivan Bhuj Earthquake Museum.
The prices mentioned above are for regular days and may vary on full moon and Christmas days. You can find a detailed schedule of the packages and a list of prices on the Rann Utsav official website.
Rann Utsav 2023 booking
Since offline booking is not possible, and to ensure an early, well-planned vacation trip, it is advised to check the availability of accommodation and make online reservations well in advance. 
To confirm your booking, please fill out the booking form from here. Additionally, you can call the toll-free numbers at +91-9978603454/+91 9825125920 or send an email to [email protected] to address any questions or concerns.
[Total:

169

Average:

4.6

]