This article has been reviewed by Wego's editorial team to ensure that the content is up to date & accurate.
Updated 7 April 2021
Since last year's vaccine rollout in the United Kingdom, the concept of 'vaccine passport' has proven to be a somewhat omnipresent topic in discussions held by health experts, government officials, and academics nationwide.
COVID vaccine passport, as a possible means for inoculated individuals to regain their freedom of movement, has since raised both hope and concern among health experts and rights groups particularly pertaining to its seemingly imminent deployment.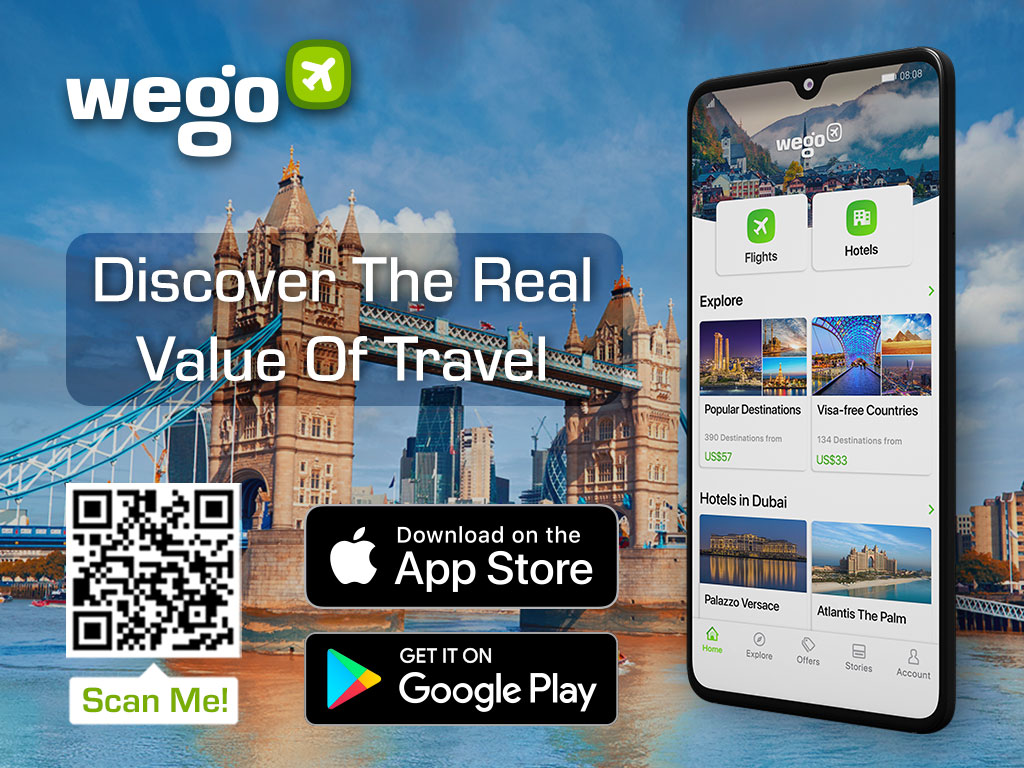 Here is everything you need to know about the COVID passport in the United Kingdom; the latest development, potential risks and benefits, as well as possible implementation. 
Vaccine passport and COVID passport explained 
Not to be mistaken with 'immunity passport,' the so-called COVID passport is a means of verifying an individual's COVID credentials which include their vaccination status, latest test result, and COVID recovery status for those who had contracted the virus. Vaccine passport, meanwhile, may be limited to showing only COVID vaccination status.
The digital certificate in UK may likely be in the form of an app allowing Brits to store their verifiable COVID credentials on their mobile devices. By proving their vaccination status, users may then engage in activities such as going to pubs, attending social events, returning to schools or offices, and even travelling abroad. 
Digital passport in the UK
British Prime Minister Boris Johnson said that the government was looking at a Covid-19 status certification system, or vaccine passport, to help reopen larger events, as well as for travel. He said there "absolutely no question" of people being asked to provide Covid certification to go to shops or restaurants, but vaccination passes would possibly be used for travel.
The most prevalent type of the proposed digital passports that's been gaining ground has been in the form of a mobile phone application. Organizations such as IATA (International Air Transport Association) and WEE (World Economic Forum) are developing apps such as the Travel Pass and the Common Pass App to allow passengers to safely navigate international travel.
It has been reported that Downing Street is considering modifying the NHS app to be able to serve as a vaccine passport and allow people to utilize their mobile phones as proof of vaccination and negative test status. The NHS is said to be working on a system to allow people to demonstrate their Covid vaccination status through an app or paper certificate. For people who have not yet been vaccinated, it could record any recent negative tests, or whether they have tested positive in the last six months and are likely to have natural immunity.
Virus passports are an idea backed by many tourist-dependent countries and airlines but opposed by more than 70 British members of Parliament. After previously branding the prospect of issuing COVID jab passports as "discriminatory," the UK government has since changed its position and is now reviewing the possibility of deploying these COVID certifications in a bid to re-allow engagements in various activities for the people of Britain.    
Any "Covid passport" scheme to prove people in England are safe to attend mass-audience events would be "time-limited", the government said. Vaccines Minister Nadhim Zahawi said the government would ensure there was a system governing Covid passports when international travel resumes.
For now, those looking to acquire proof of vaccination have no other option but to ask their GP for such credentials as per vaccine minister Nadhim Zahawi's directives. 
Vaccine passport potential benefits
As more and more countries are opening up their borders for vaccinated travellers, vaccine passports are increasingly viewed as the logical next step to reinstate cross-border travels.   
There's a possibility that UK firms may be allowed to demand proof of vaccination from customers somewhere down the line. Also, with the UK reportedly requiring care home givers and staff to be fully vaccinated, there has been a need to provide proof of vaccination for existing staff as well as future hirings. An increasing number of care home operators across the UK have indeed required their staff to be fully vaccinated.
All in all, it's possible to view vaccine passports as the catalyst in paving the way for the revitalization of businesses or services as a whole. On a larger scale, it would also be theoretically possible to fully reopen schools, offices and other venues by utilizing the COVID passport.   
Vaccine passport potential risks
There are factually valid reasons why someone would want or need to opt-out of the COVID jab. For example, it is not recommended for pregnant women to take the jab unless they're facing certain risks. Those with particular health conditions, namely allergies and immune system issues, have also been deemed unsuitable for the vaccine.  
By its very nature, the implementation of COVID passports may very well create a division or a rift between those who have and have not been inoculated. A condition where only certain people are allowed to partake in activities or being preferred in an employment scenario would inevitably lead to major ethical concerns. 
In the UK, businesses are strictly forbidden from discriminating against people based on disability, pregnancy and religious belief. However, it's been reported that a certain company in the UK will mandate vaccination to all its employees. Those who will not comply are at risk of being let go.
Further, should COVID passports take the form of a smartphone app, those who do not own one would be discriminated against further. The implementation of COVID passports in the UK could potentially sharpen existing inequalities, especially since the vaccine has not been offered or distributed evenly to everyone in the UK.
When will the UK implement the vaccine passport?
The government has confirmed that a COVID-status certification system was being developed.
The trial, to be run at nine events, will be used to assess whether large events can be held in closed settings without social distancing. The pilot events – which include the FA Cup final, the World Snooker Championship, cinema screenings and nightclub events – will take place up until mid-May. Sports Minister Nigel Huddleston said the PM would receive a report on all the trial events at the end of May.
Prime Minister Boris Johnson has stated that it would only be possible to introduce the vaccine passport scheme once all adults have been offered the jab.