This article has been reviewed by Wego's editorial team to ensure that the content is up to date & accurate.
Updated August 2023
Vietnam stands out as a captivating South-East Asian gem, boasting lively cities, breathtaking natural wonders, and a delightful array of flavorful cuisines. The country warmly welcomes inquisitive travelers from around the world, offering them the chance to experience its beauty through a flexible visa policy. In fact, some countries are even granted the privilege of exploring Vietnam without the need for a visa.
Below, Wego has compiled the list of Vietnam visa-free countries along with some additional notes on the changes that will soon occur. 
Vietnam visa free countries 2023 news
Starting from 15 August 2023, Vietnam will implement an enhanced policy aimed at increasing its accessibility to global travelers. This fresh regulation serves a dual purpose: it broadens the list of countries whose citizens can apply for visas, while simultaneously extending the scope of the visa exemption policy. As a result, visitors from specific selected countries will have the opportunity to enjoy an extended stay in Vietnam, lasting up to 45 days, all without the need for a visa. This move is set to facilitate smoother travel experiences and foster tourism in the country.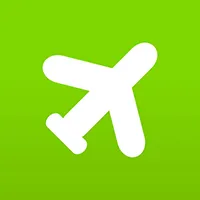 Book cheap flights to Vietnam
Vietnam visa free countries 2023 
According to the regulations set by the Vietnamese Government, travelers from 25 specific countries are permitted to visit Vietnam without the need for a visa. The length of their stay in Vietnam depends on the country they originate from.
 90 days visa free travel
Below is the list of country that is granted visa-free entry for 90 days:
30 days visa free travel
For other countries, a 30-day visa-free stay is granted. These countries are:
Thailand

Kazakhstan

Indonesia

Singapore

Malaysia

Cambodia

Laos

Kyrgyzstan
21 days visa free travel
For travelers from certain countries, a 21-day visa-free stay is allowed. These countries include:
15 days visa free travel
As the new regulation starts to apply on 15 August 2023, the visa-free duration of these countries will be extended into 45 days. Below is the list of the countries:
Belarus

Denmark

Finland

France

Germany

Italy

Japan

Norway

Russia

South Korea

Spain

Sweden

United Kingdom
14 days visa-free travel
Lastly, these are countries eligible for a 14-day visa-free stay:
If you come from one of the visa-free countries mentioned above, please remember that your passport needs at least 6 months of eligibility and 2 blank pages. There is no limitation in the use of the visa exemption. However, if you want to stay longer than the given duration, you must apply for a visa.
There are additional visa exemptions for individuals holding diplomatic passports from specific countries. If you possess a diplomatic or service passport, you can refer to the official website of the Vietnam Government for more detailed information on these exemptions.
[Total:

112

Average:

4.8

]