This article is reviewed regularly (on a monthly basis) by Wego's editorial team to ensure that the content is up to date & accurate.
Updated 31 May 2022
World Cup 2022 in Qatar is the most anticipated event this year. Are you ready to fly to Qatar to cheer on your favorite team at the 2022 World Cup?
Read further to know about the details and things that you need to prepare before travelling to Qatar for the event.
Flights from KSA to Qatar 
A simple search through Wego will show you the latest flight schedules for November, allowing you to choose the best flight deals from across several airlines.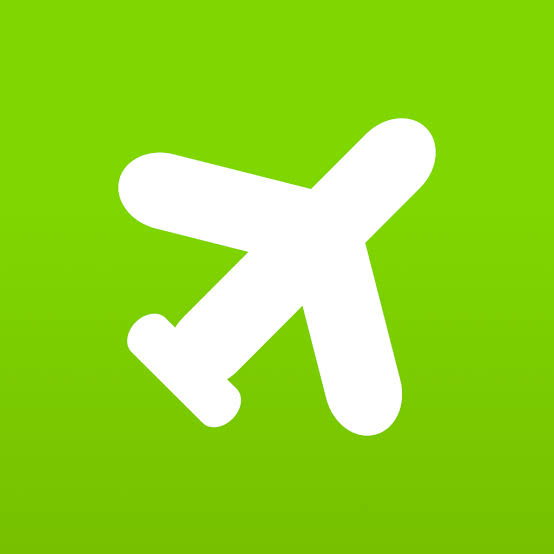 Book cheap flights to Qatar now
*All prices and schedules are for flights in November; they are accurate at the time of writing but will more than likely rise as the World Cup approaches 
Qatar Airways
Qatar Airways offers travellers from KSA both direct flights route from Jeddah and Riyadh to Doha.
KSA to Qatar flight schedule and rates
Jeddah to Doha: 2 direct flights are available every week. Ticket rates start at about SAR 1,600.
Riyadh to Doha: A direct flight is available every week. Ticket rates start at about SAR 1,700.
KSA to Qatar flight time 
Direct flights operated by Qatar Airways are scheduled to take from one to two hours to reach Qatar from KSA.
Please visit Wego for Qatar Airways full schedule.
Saudia
Saudia offers travellers from KSA with both direct and connecting flights route from Jeddah and Riyadh to Doha.
KSA to Qatar flight schedule and rates
Jeddah to Doha: 4 direct flights and multiple connecting flights are available every 6 days a week. Ticket rates start at SAR 1,800
Riyadh to Doha: 3 direct flights are available every week. Ticket rates start at SAR 560.
KSA to Qatar flight time 
Direct flights operated by Saudia are scheduled to take an hour to 2 hours to reach Qatar from Saudi Arabia. Connecting flights could take up to 6 and 9 hours in accordance with the layover periods.
Please visit Wego for Saudia full schedule.
World cup shuttle flights
Announcing its partnership with Gulf carriers, Qatar Airways has announced to set up match-day shuttle flights between Doha and major Middle Eastern cities for fans to attend games and depart Doha on the same day. This move will especially be made to alleviate concerns over the lack of affordable accommodation in Qatar and benefit regional tourism hubs, including Dubai.
The shuttle service will initially connect Doha with Dubai, Muscat, Riyadh, Jeddah and Kuwait City. However, Qatar Airways will add more flights across the six-nation Gulf Cooperation Council in the future.
Thus, the schedule will initially include 30 daily return flights between Dubai and Doha, operated by FlyDubai, and 24 between Doha and Muscat, operated by Oman Air. Saudia will operate 20 flight rotations to Riyadh and Jeddah, while Kuwait Airways will connect Doha to Kuwait City with 10 return flights.
World Cup flight packages
If you're looking for a more comprehensive World Cup 2022 Qatar experience, there are currently a number of options of themed packages, flight + hotel packages you can choose from FIFA and Qatar Airways.
FIFA Hospitality Package 
FIFA is offering its exclusive hospitality packages to provide football fans with an unprecedented and distinct experience. The packages include flights and hotels and are tailored to suit the needs and budget of discerning fans.
FIFA's hospitality plans consist of single match, team-specific, venue-specific, and final round packages. If you have the means and the inclination, you can even opt for the amazing series package which includes all the matches held at the Lusail and Al Bayt stadiums.
Qatar Airways FIFA World Cup Qatar 2022 Travel Packages 
As the Official Airline Partner of the FIFA World Cup Qatar 2022, Qatar Airways has been granted by FIFA the right to produce, manage and sell travel packages through Qatar Airways Holidays for the FIFA World Cup Qatar 2022.
All travel packages include match tickets, flights and accommodation which guarantees the availability and price of all three elements at the time of purchase.
You can find more details on Qatar Airways' official page.
Can I travel from Qatar to KSA?
Yes. Fully vaccinated Saudi citizens are allowed to travel abroad and they are required to provide valid proof of vaccination before departure from Saudi Arabia. They must have received a booster dose if 3 months have passed from receiving a second dose. Saudi citizens under 16 years old are exempt from this requirement.
World Cup tickets and Hayya card requirements
Specifically for the World Cup, as per the latest Qatar entry requirements, please note that international football fans without a World Cup ticket and the Hayya card will not be allowed to enter the country.
Attending World Cup matches will also require fans to first obtain the Hayya card. As such, it would be best to first satisfy this requirement after securing your World Cup tickets. Please find the details of the Hayya card in our article below.
Qatar travel requirements for KSA travellers 
Vaccination requirements
Please note that travellers who are vaccinated outside Qatar are required to submit the original vaccine certificate and any other supporting documents –in Arabic or English language– as proof that they have obtained the vaccine and should at least include the following information:
The name of the traveller must be identical to that on the passport
Doses and dates of vaccine given (one dose for Jansen vaccine and two doses for other vaccines)
Type/name of the vaccine
The serial number of the vaccine batch and QR Code (if available
Upon arrival in Qatar, travellers have to be vaccinated with one of the vaccines on this list below to be considered as immune-vaccinated:
Pfizer / BioNTech (Comirnaty)
Moderna (SpikeVax)
AstraZeneca (Covishield / Oxford / Vaxzevria)
Jansen / Johnson & Johnson (only one dose)​
Conditionally approved vaccines in Qatar
Sinopharm
Sinovac
Sputnik V
Covaxin
For travellers with these vaccines, to be considered fully vaccinated a Serology Antibody test with a positive result is mandatory before travelling to Qatar for people with 2 doses of conditionally approved vaccines and 14 days after the second dose. Travellers that have received a dose of either Pfizer, Moderna or AstraZeneca following their full vaccination of a conditionally recognized vaccine will be considered fully immune.
Visa requirements
Travellers from KSA do not need to obtain a visa to visit Qatar.
PCR testing and quarantine requirements
All fully vaccinated or recovered travellers from the KSA are NOT mandatorily required to present a negative PCR test upon arrival in Qatar. The pre-departure PCR test is optional for them. However, they must undergo an Antigen test within 24 hours of arrival at any authorized private clinics in Qatar. Rapid Antigen will cost around SAR 50.
Fully vaccinated or recovered travellers are also exempted from quarantine requirements.
However, unvaccinated travellers have to submit a negative PCR test taken no more than 48 hours before arrival at Qatar, and subject to a 5 days hotel or home quarantine with a Rapid Antigen test on the 5th day of the quarantine.
Unvaccinated children below the age of 12 years travelling with immune or recovered parent/s will follow the same rules that apply to their parent/s and are not required to have a pre-travel PCR test but only a post-arrival test (Rapid Antigen Test).