This article has been reviewed by Wego's editorial team to ensure that the content is up to date & accurate. 
The FIFA World Cup Qatar 2022 is arguably the world's most important event right now. While many football fans have secured their World Cup tickets and will be cheering for their team from the stands, for some, fan zones will be the only way for them to watch all of the action during the month-long tournament.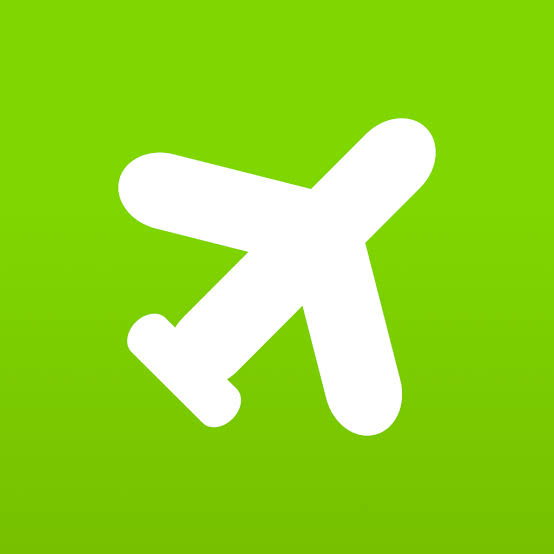 Book cheap flights to Qatar
To find out more about the World Cup fan zones in Qatar, please keep on reading.
Please note: Effective immediately, Qatar's Ministry of Interior has announced that Qatari citizens and GCC residents will be allowed to enter the country without a Hayya card. Only non-GCC tourists and visitors attending the World Cup matches will require the Hayya card.
Hayya Zone
The Hayya fan zone is another option for fans to enjoy the World Cup, which is held at the Lusail Marina Promenade. This fan zone will entertain you with not only football match screenings but also other activities ice ballet performances of Swan Lake and Sleeping Beauty performed on the ice rink.
The venue, which will be open until Sunday, 18 December, from 12 PM to 1 AM, has a capacity of up to 3,500 fans at a time. In addition, it is completely free to enter, and it can hold 3,500 people at a time.
Qetai-Fan Beach Fest Powered by Unit-Y
Qetai-Fan Beach Fest Powered by Unit-Y will also be screening matches on Qetaifan Island North for those looking to take advantage of the lovely winter weather.
At any given time, up to 30,000 people will be able to visit the destination, and there will be more than 50 food outlets to choose from.
Even better, the venue will be open from 8 AM until 4 AM every day with live performances from megastars such as French Montana, CeeLo Green, and Alex Sensation.
Doha Corniche
The entertainment shows scheduled to be held in the Corniche area may just be one of the most exciting events football fans will experience during the Qatar World Cup 2022. Characterized by a distinctive carnival atmosphere, the Doha Corniche fan zone will stretch for 6 kilometres extending from the Sheraton Doha Hotel to the Museum of Islamic Art Park.
Corniche event is a festival representing the cultures of countries participating in the World Cup. Programs include performances, cultural activities, food and beverage kiosks, and several shops.
The atmosphere along the Corniche will celebrate nations – allowing fans from all corners of the globe to connect.
The event is open from 19 November to 18 December 2022.
Mexihouse, the Latin fan fiesta
Fans looking for a lively party atmosphere and/or looking to embrace Latin culture, food/drinks and dance where matches will be displayed on large screens will be excited to know that MexiHouse fills the void!
This event is held daily from 20 November to 18 December and is hosted at the Waldorf Astoria in Lusail, where the pavilion is expecting upwards of 7,000 people per day.
Industrial area fan zone
The Industrial Area Fan Zone will show live World Cup matches on a large screen. In addition, there will be Asian and international performances, activations, live entertainment, and food and beverage stalls. Visitors can stay connected with free WiFi as well.
The location of this fan zone is at the Cricket Stadium in Asian Town. The event is free for the public, which means no Hayya Card is required. Furthermore, visitors can reach the venue through the free Zone metro station (Red line) and M140 Metrolink bus.
The fan zone will be open until 18 December at the following times:
3 pm to 10 pm (18 – 20 Nov, 7 – 8 Dec, 11-12 Dec, 15 – 18 Dec)
New Industrial Area Festival Zone
Football fans will be greeted by live matches screening on the big screen, musical presentations, Asian and foreign performances, exciting sports competitions, raffle draws with incredible prizes, and food and beverage booths at the New Industrial Area Festival Zone.
One unique aspect of the festival zone is free diabetes, and blood pressure checks to ensure that attendees stay healthy throughout the festivities. You can reach this fan zone by going to Street No. 55, New Industrial Area. The venue will be open from 18 November to 18 December, from 4 PM to 10 PM.
This fan zone is also free for the public, so visitors do not have to obtain a Hayya Card
Al Khor Fan Zone
The Al Khor Fan Zone will host the tournament festivities for fans north of Qatar. There will be Asian and foreign performances, exciting activations, live entertainment, free Wi-Fi, and food and beverage stands in addition to the live match playing on the big screen. The location for this fan zone venue is the Al Khor Sports Complex, and tickets are free.
Visitors can expect the fan zone to open until 18 December with the following schedule:
3 PM to 10 PM (18 – 20 Nov, 7 – 8 Dec, 11-12 Dec, 15 – 18 Dec)
974 Beach Club
The 974 Beach Club is located in close proximity to Stadium 974 and will be a hub for water sports activities, live music, retail shops, and food outlets. The opening time is from 9 am to 6 pm. The beach has the capacity to hold 5,000 visitors who want to watch football matches while enjoying the beach. It is located in Ras Bu Aboud, near Stadium 974. For this fan zone, an admission ticket is required for entry.
Zero Gravity
Located at Zero Gravity, Skydive Dubai, the venue is often considered the most lively fan zones in Dubai. You can expect a party held every day of the week from 21 November – 18 December. Of course, a massive screen showing all World Cup 2022 matches exists there.
[Total:

168

Average:

4.7

]