This article is reviewed regularly by Wego's editorial team to ensure that the content is up to date & accurate.
Updated 21 January 2021
After months of dormancy due to the raging pandemic, the travel industry is gearing up for a return to small normalcy with borders reopening, easing of quarantine requirements, and creation of travel bubbles. Travellers around the world are now keen to find out if, when, and where they can travel abroad.
One question on many travellers' minds is: Can anyone travel to Canada now? What important things do travellers need to know if they are planning to fly to Canada?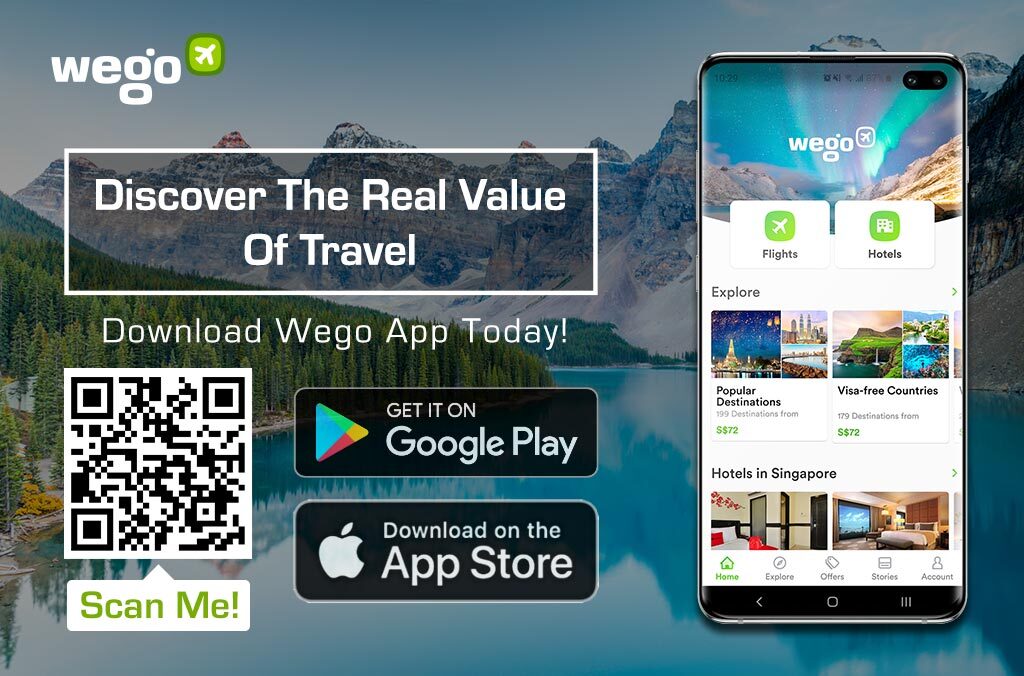 Who can travel to Canada?
Canadian citizen, permanent resident, and others
Based on the Canadian government official page, Canadian citizen, dual Canadian citizen, permanent resident of Canada, a person registered under Canada's Indian Act, and protected person are allowed to enter Canada.
Foreign nationals who are eligible to travel to Canada
Immediate family member and extended family member of a Canadian citizen or permanent resident for the purpose of reuniting
If you're an immediate family member of a Canadian citizen, you'll be allowed in. For that, you will have to produce evidence that you are indeed a family member of a Canadian citizen or permanent resident, and that you'll be staying in Canada for at least 15 days. Find out if you will be considered as an immediate family member here.
If you're an extended family member of a Canadian citizen, you'll also be allowed in, provided you can produce evidence and you'll be staying in Canada for at least 15 days.
Person who is authorized by the Public Health Agency of Canada to travel to Canada for compassionate reasons
If you're a foreign national who is travelling to Canada for a compassionate reason, you must get authorization from the Public Health Agency of Canada to travel to and enter Canada.
Examples of compassionate reasons include:
     

being present during the final moments of life for a loved one

     

providing support to a person deemed critically ill

     

providing care to a person who medically requires support

     

attending a funeral or end-of-life ceremony
Foreign workers, international students, and more
Foreign workers can enter Canada if they qualify for either one of these conditions
They have a valid work permit and normally live in Canada.

This applies even if you've been laid off.

You're a worker who meets all of the following:

has a letter of introduction for a work permit (open or employer-specific)
has a valid job offer
can work once you enter Canada and complete your 14-day quarantine (unless you're exempt)
International students are also allowed in if they:
What do I need to prepare to fly to Canada?
All air travellers to Canada need to carry negative COVID-19 polymerase chain reaction (PCR) or Loop-mediated Isothermal Amplification (LAMP) test results. The test must be taken 72 hours within your scheduled departure time.
Exemptions apply for:
children who are four years of age or younger (i.e., children who are five on the day of their travel must have proof of a negative COVID-19 test);
air crew members or a person who seeks to enter Canada only to become such a crew member;
transiting passengers (not entering Canada through a border port);
emergency, law enforcement or border personnel;
specific individuals or groups identified by Canada's Chief Public Health Officer or the Minister of Health; and
Individuals or a group of individuals that have been granted an extra-ordinary exemption from Transport Canada
Do I need to quarantine if I travel to Canada?
All travellers arriving in Canada by air, land, or sea, must mandatorily have a plan to quarantine for 14 days, including information on the place to stay, how to get there, how to get groceries, and how to access essential services. You may not be allowed to enter the country without a quarantine plan. The plan is mandatory, even if you have no symptoms.
Different provinces and territories may have additional travel restrictions, so you'll need to check with the local public health authorities.
People who provide essential services are exempt from the quarantine requirements.
Are there flights to Canada now?
There are available flights to Canada on Wego.
In an effort to monitor health risks posed by visitors, international arrivals will be directed to 4 airports:
Calgary International Airport

Vancouver International Airport

Toronto's Pearson International Airport

Montréal's Pierre Elliott Trudeau International Airport
Montreal airport page clarified that domestic flights, and flights from the United States, Mexico and the Caribbean, and Saint-Pierre-et-Miquelon, can continue to land at their destinations of choice in Canada.
All travellers are required to wear a non-medical mask or face covering at Canadian airports. You could also download the ArriveCAN mobile app (for iOS or Android) to speed up your arrival process in Canada. The app helps to reduce the time spent with border and public health officers for COVID protocols. Submit your information easily and securely using the app within 48 hours before arriving in Canada.