This article is reviewed regularly by Wego's editorial team to ensure that the content is up to date & accurate.
Updated 21 January 2021
After months of dormancy due to the raging pandemic, the travel industry is gearing up for a return to small normalcy with borders reopening, easing of quarantine requirements, and the creation of travel bubbles. Travellers around the world are now keen to find out if, when, and where they can travel abroad. One country that's been on many travel wishlist is Nigeria.
Can anyone travel to Nigeria now? What important things do travellers need to know if they are planning to fly to Nigeria?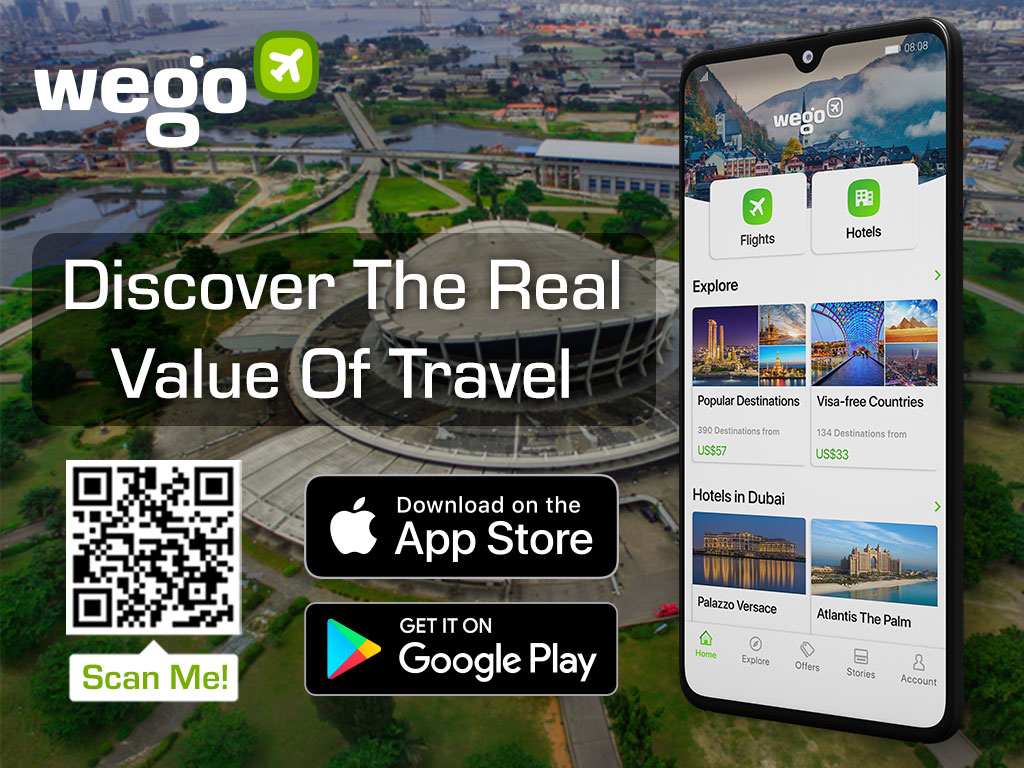 Who can travel to Nigeria?
Federal Government of Nigeria declared the resumption of international flights from Abuja and Lagos on September 5, essentially opening up the country to travellers with no restriction in place.
What do I need to prepare before flying to Nigeria?
All passengers travelling to or departing from Nigeria must log on to https://nitp.ncdc.gov.ng/ to complete a pre-registration form.
They also need to produce a negative RT-PCR test result from accredited laboratories in the country of departure before boarding their flight to Nigeria. The test must be done 2 weeks before departure and preferably not less than 5 days pre-boarding.
Tests done more than 120 hours before departure will not be considered valid, and the passenger will not be allowed to board a flight in such a case.
All passengers are required to register via Nigerian International Travel Portal where they need to complete three steps:
Fill the online health declaration and Self-reporting form. 

Upload their COVID-19 PCR test negative report conducted in the country of departure

Make payment for a repeat PCR test to be done upon arrival in Nigeria.
On completion of these steps, each passenger will receive a QR code, which must be shown at the airport before boarding.
Do I need to quarantine if I travel to Nigeria?
On arrival in Nigeria, each passenger will be screened for temperature and present their 'negative' COVID-19 PCR test report from the country of departure. If suspected, the passenger will be sent to a compulsory quarantine facility, while other passengers will be allowed proceed to immigration clearance.
All passengers need to undergo 7-day self-isolation/quarantine in their residential address or suitable accommodation. On the seventh day, passengers will have to present themselves at their pre-selected sample collection centers for a second COVID-19 PCR test.
Passengers who test 'Positive' will be managed based on the National Guidelines for COVID-19 treatment.

Passengers who test 'Negative' will be allowed to exit self-isolation/quarantine on Day 8.
Are there flights to Nigeria now?
There are international flights available on Wego to Abuja and Lagos.
The Federal Government of Nigeria has approved interstate/intrastate travel resumption, with appropriate safety protocols in place. However, a restriction in movement (curfew) remains in place from 10 PM to 4 AM to limit social interactions and reduce the risk of transmission of COVID-19.