This article is reviewed regularly (on a monthly basis) by Wego's editorial team to ensure that the content is up to date & accurate.
Updated January 2023
The UAE has been considered an ideal location to live and is an exciting prospect for many immigrants who move to the country every year, lured by the high living standards, world-class education and health services, attractive job opportunities, and so much more. Thanks to government support and public acceptance of people willing to settle in the country, the UAE has become a hotspot for ex-pats from all parts of the world. 
Are you looking to move to the UAE? Here is what to expect in the country, along with a complete and comprehensive guide on immigration procedures and processes that you should be aware of.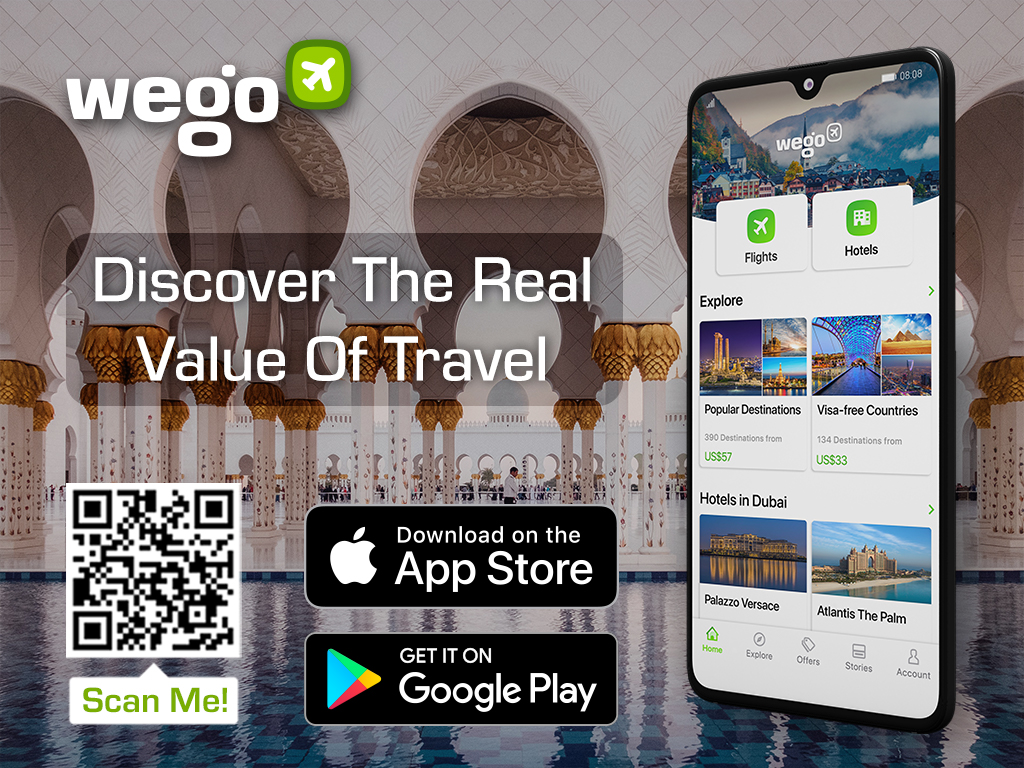 Moving to the UAE
Needless to say, you will first have to arrange your entry and work permits before moving to the UAE. 
Entry permits
There are several types of entry permits available for working professionals, job seekers, business enterprises and investors. Moreover, as part of its advanced visa system, the government has introduced 10 new entry permits to attract more skilled professionals from all over the globe to settle in the country. 
Sponsorship requirements
Some entry permits come with the requirement of sponsors. Employees and expatriate residents can be sponsored by their companies. 
Employees may sponsor their families themselves, provided they earn a minimum salary is AED 4,000 in Dubai and AED 3,000 in the rest of the UAE. Male sponsors also need to provide accommodation for their families.
Following the relaxation of visa rules in the country, several work and entry permits have been made available without the need for a sponsor in the UAE. Below are the residency permits which don't require a UAE sponsor or employer. Click on the link to learn the details.
Documents required
The documents checklist depends on the type of visa you're applying for. Generally, these are some documents you will be asked to submit while applying for an entry permit:
for employment and work-related visa, a job offer letter 

for an investor visa, property papers or purchased land 

sponsor information for visas requiring sponsors 

bank statement proving financial means of support 

accommodation proof 

valid passport 

photograph (according to visa specifications)
Application process
While the application process and documents required vary according to the nature of the entry permit, in most cases, you can apply for entry permits or visas through Federal Authority for Identity and Citizenship (ICA) website, the e-Channel for residency and citizenship. Or, you can apply to the General Directorate of Residency and Foreigners Affairs (GDRFA) of the individual emirate. While ICA offers only online channels, GDRFA offers both online and offline channels. 
Apply online
These are the online channels for applying for entry permits.
Apply offline 
Typing centres –

Offline visa applications can be made through licensed typing centres which submit and process your application through the GDRFA of the respective emirate. The sponsor will receive a message about the approval and the original entry permit upon approval.

Amer centres –

Dubai Government, on the other hand, requires all entry permit applications and visa transactions to be carried out through its

Amer centres.

 
Work permits
It is mandatory to have a valid work permit to be able to work in the UAE.
Types of work permits
Ministry of Human Resources and Emiratisation (MoHRE) issues 12 types of work permits that allow establishments registered with MoHRE to recruit employees, depending on the nature of the job. The types of permits are:
a work permit to recruit a worker from outside the UAE
a work permit to transfer a foreign worker from one establishment to another
a work permit for a resident on a family sponsorship
a temporary work permit to hire a worker to complete a job within a specific period
a one-mission work permit to recruit a worker from abroad to complete a temporary job, or a particular project for a specific period
a part-time work permit to recruit a worker under a part-time contract where his working hours or days are less than his full-time contract
a juvenile permit to recruit a juvenile between 15 and 18 years
a student training and employment permit to employ a 15-year-old student who is already in the UAE
UAE/GCC national permit to employ a UAE or a GCC national
a golden visa holder permit to employ a worker holding the UAE's Golden Residence visa
national trainee permit to train a UAE national
a freelance permit issued to self-sponsored foreigners in the UAE who provide services or perform tasks to individuals or companies (without being sponsored by a specific employer in the UAE and without having an employment contract).
Application process
To apply for a work permit, the establishment must:
have a valid trade license, and
the application must be filed by the authorized signatory of the establishment.
MoHRE may refrain from issuing or renewing or may cancel work permits if the establishment:
provides incorrect documents
is fictitious or does not exercise its registered activity
is not compliant with the 'Wages Protection System' or any other system adopted for the regulation of the national labour market.
Living in the UAE
Gaining residence gives you access to several facilities in the UAE. Being a legitimate resident in the UAE will entitle you to the following:
open a bank account
access financial facilities
apply for a driving license
access government health services and health insurance
register his/her children in government schools and in private schools
work and invest
travel visa-free to certain destinations
Residence Visa
A residence visa is issued to foreigners after they have entered the UAE via an entry permit or tourist/visit visa. 
Foreigners can get residence visas in the UAE if they are:
employed by a company in the UAE – the company will

apply

 and sponsor your residence visa while you are in the UAE.

employed by the government sector – the government entity will apply and sponsor your visa while you are in the UAE.

investors in a business in the UAE – the investor himself will process and apply for his own visa under the sponsorship of his company's registered name.

buy a property in the UAE

– the property owner's residence visa will be sponsored under the property he owns.

dependents that are sponsored by: 

someone who is employed in the UAE

an investor/business owner in the UAE

a property owner in the UAE (dependents include children, parents, maids and close relatives.

university students sponsored

by their universities in the UAE – the university will apply and sponsor your visa under the educational institution's name.

retired residents –

For a retiree to be eligible for a 5-year renewable retirement visa, he must fulfill one of the following criteria:

invest in a property worth AED 2 million

have financial savings of no less than AED 1 million

have an active income of no less than AED 20,000 per month. 
Check out our article residence visa article below to learn more about all the available residence visas in the UAE, along with their validity period, cost and how you may obtain such visas.
Family Visa
The family residence visa is a long-term visa that is issued to travelers who want to live with their relatives or family members in the UAE for a longer period of time.
Some conditions to tick off before applying:
the family member has to already be in the UAE after having entered using the entry permit.
a UAE family visa is issued depending on the nature of work and the labor contract.
resident sponsors get 60 days' time to apply for their dependents' residence visas after they enter the UAE.
in order to obtain your family visa in UAE, the applicant aged 18+ should undergo a medical fitness test at government-approved health centers in the UAE.
Would you like to learn more about the application process, eligibility and requirements for the family visa? Please refer to our dedicated article below.
[Total:

228

Average:

4.8

]