This article has been reviewed by Wego's editorial team to ensure that the content is up to date & accurate.
Updated August 2023
Saudi international border reopening has been a piece of welcome news to travellers around the world looking to visit the Kingdom. Keep reading to find out the latest developments and news concerning Pakistan to Saudi Arabia flights.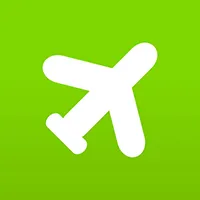 Book cheap flights to Saudi Arabia
Pakistan to Saudi Arabia international flight news 2023
The Ministry of Religious Affairs and Interfaith Harmony of Pakistan has unveiled the flight operations schedule for Hajj 2023. According to the announced schedule, the initial flight will take off on 21 May from three prominent cities: Islamabad, Lahore, and Karachi.
The departure dates for flights originating from Sialkot, Multan, and Quetta have been assigned as 22, 23, and 24 May, respectively. Meanwhile, pilgrims from Rahim Yar Khan and Sukkur will have to wait until 6 June and 7 June before they can fly from their respective cities. In order to ensure sufficient time for the pilgrims to perform their sacred rituals, the final flights for Hajj are planned to take off on 20 June.
To learn more about the schedule of Hajj flights from Pakistan, please refer to our article below.
Pakistan to Saudi Arabia flight schedules 2023
For complete schedules and bookings for Pakistan – Saudi Arabia flights, please visit our flights' page. Given below are two major airlines currently flying from Pakistan to the Kingdom.
All prices are accurate at the time of writing for the months August-September 2023. Make sure to visit the airline's official website before making your bookings. 
Saudi Airlines
Saudia (الخطوط السعودية) has multiple daily flights available departing from Karachi, Islamabad and Lahore to cities in Saudi Arabia like Jeddah, Riyadh and Madinah.
Karachi – Jeddah Up to 2 direct flights and several connecting flights seven days a week. Ticket prices starting from PKR 98,431.
Karachi – Madinah 3-4 connecting flights, seven days a week. Ticket prices starting from PKR 126,509.
Karachi – Dammam 3-4 connecting flights, seven days a week. Ticket prices starting from PKR 122,597.
Please visit Wego for Saudia full schedule.
Pakistan International Airlines
Pakistan International Airlines flights scheduled to cities in Saudi Arabia including Dammam, Jeddah, Riyadh and Madinah mostly consist of daily flights departing from Karachi and Islamabad.
Islamabad to Jeddah: One direct flight and upto 3 connecting all days a week. Ticket rates start at PKR 83,889.

Karachi to Riyadh: One direct flight and a few connecting all days a week. Ticket rates start at PKR 118,919.
Please visit Wego for PIA full schedule.
Guidelines for travellers into the KSA
Entry requirements
There are no longer any COVID‑19 entry restrictions for travel to Saudi Arabia. This includes requirements for testing, vaccination, quarantine and entry forms. All guests intending to visit the Kingdom (excluding Saudi Citizens, Residents and GCC Citizens) must have medical insurance that covers the costs of COVID-19 treatment.
Read the complete entry requirements and return permits needed to enter Saudi Arabia in our article:
Testing and quarantine requirements
Travelers to the KSA, regardless of their immunization status and type of visa, are no longer required to undergo institutional quarantine or COVID-19 PCR tests.
Hajj from Pakistan
Following a successful reopening for international pilgrims in the previous season, Saudi Arabia is now preparing to welcome pilgrims from all over the world to perform the Hajj 2023 from Pakistan.
Check out our article to know all about Hajj-related guidelines and travel requirements while travelling from Pakistan:
Umrah from Pakistan
The Kingdom of Saudi Arabia has reopened Umrah visa applications following a successful Hajj season. Umrah seekers from Pakistan and all over the world are now allowed to apply for the minor pilgrimage.
Check out our article to learn all about Umrah-related guidelines and travel requirements while travelling from Pakistan:
[Total:

303

Average:

4.7

]