This article has been reviewed by Wego's editorial team to ensure that the content is up to date & accurate.
At the end of Ramadan, the ninth month of the Islamic lunar calendar, Muslims worldwide gear up to welcome Eid al-Fitr, a joyous and triumphant day where the faithful lay claim on the ultimate prize; their return to a state of purity. On this day, prayers are offered, kinships are strengthened, and alms for the poor are given. 
Having fulfilled one of the five pillars of Islam, mouth-watering feasts are held and shared with family, friends, neighbors, and just about anyone in need of sustenance; it is believed that absolutely no soul shall go unfed on the day of Eid. 
As we prepare to welcome the festivities, here are the dates, calendar and guide to celebrating Eid al-Fitr 2021 around the world.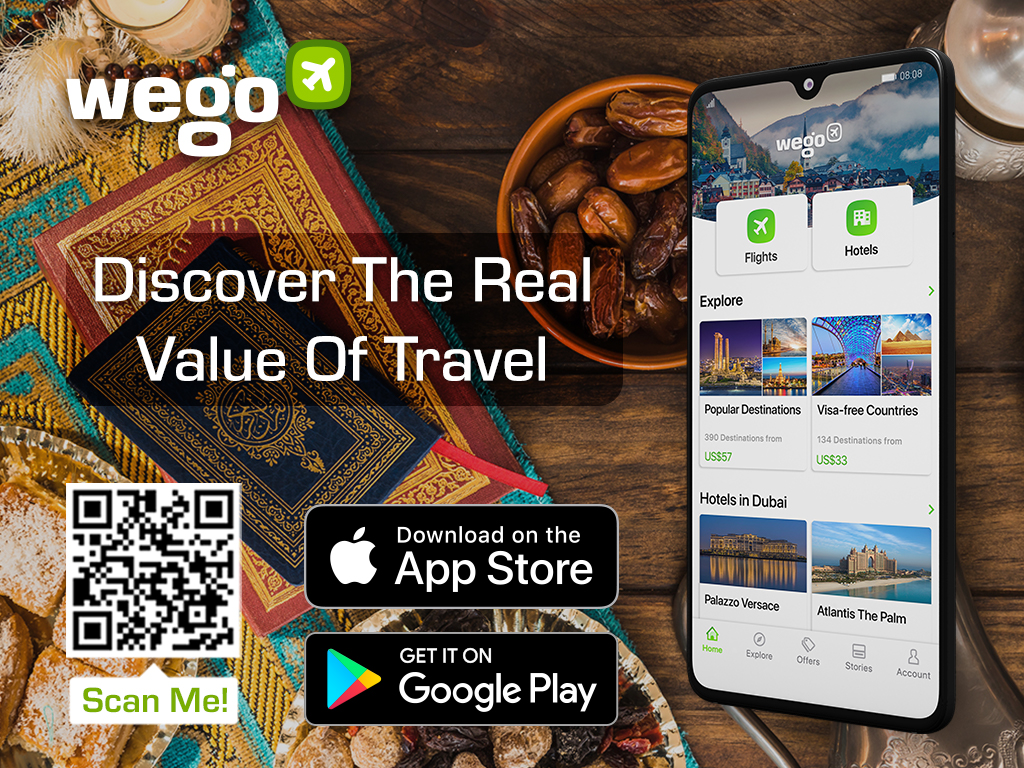 Eid al-Fitr dates and calendar
This year, Eid al-Fitr will be celebrated from the evening of 12 May and will last until 15 May 2021. In the Islamic calendar, Eid al-Fitr is observed on the 1st and 2nd day of Shawwal 1442. Please note that dates may vary and are subject to the sighting of the moon. 
Apart from the Eid prayer, Muslims are obliged to pay the Zakat al-Fitr on this day. Zakat al-Fitr is essentially a mandatory charity obtained from every Muslim a couple of days before the end of Ramadan. Each and every adult Muslim must provide a sum of some USD 7 per person. The amassed sum will then be distributed to those in need just before Eid al-Fitr arrives. 
How Muslims celebrate Eid al-Fitr
The celebration of Eid al-Fitr is largely the same around the world. As soon as the crescent moon has been observed, praises to the Almighty can be heard echoing throughout the masjids, houses, markets, and essentially everywhere. The celebration begins early in the morning with Muslims praise God loudly as they make their way to the nearest masjid.
Eid preparations are usually cared to perfection up to a week prior. New clothes are donned with women wearing their new kaftans and men wearing white Jellaba as a symbol of purity. The houses of relatives and friends are visited and sweets and gifts are given and taken as a symbol of gratitude.
The rest of the day sees families and friends visit one another carrying out traditions such as providing gifts and small sums of money to children and partaking in the lavish feast. Muslims come together physically and spiritually as they congratulate and ask forgiveness from one another.  
In essence, Eid al-Fitr is a day of forgiveness and unity, a day where love, peace and charity prevail.